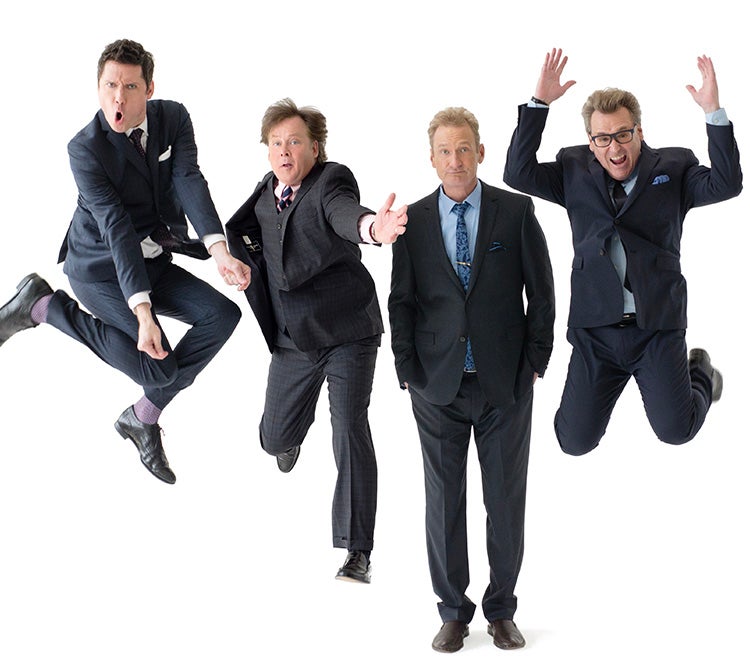 Nov
3
, 2021
Cobb Great Hall
Whose Live Anyway
LIKE THE TV SHOW ONLY LIVE!
Nov
3
, 2021
Cobb Great Hall
Whose Live Anyway
LIKE THE TV SHOW ONLY LIVE!
WHOSE LIVE ANYWAY? is 90 minutes of hilarious improvised comedy and song all based on audience suggestions. Cast members Ryan Stiles, Greg Proops, Jeff B. Davis, and Joel Murray will leave you gasping with the very witty scenes they invent before your eyes. Audience participation is key to the show so bring your suggestions and you might be asked to join the cast onstage! WHOSE LIVE ANYWAY? showcases some of the improv games made famous on the long-running TV show as well as some exciting new ones, featuring musical direction by Bob Derkach.
COVID-19 Protocols

Masks, regardless of vaccination status, are required indoors for the duration of the performance.

---

COVID-19 related health protocols may be in effect at the time of performance, including some or all of the following, without limitation, required: mask or face coverings, proof of full vaccination for COVID-19 or proof of a negative COVID-19 Test (within 24-72 hours prior to show time), temperature checks, or confirmation of no known symptoms of and exposure to COVID-19. We reserve the right to unilaterally make changes to health protocols according to updated public health guidance, law, or regulations of MSU Administration. Any visitors, including ticket holders who do not comply with any COVID-19 related health protocol, may be required to leave the theater, and their ticket will not be refunded.