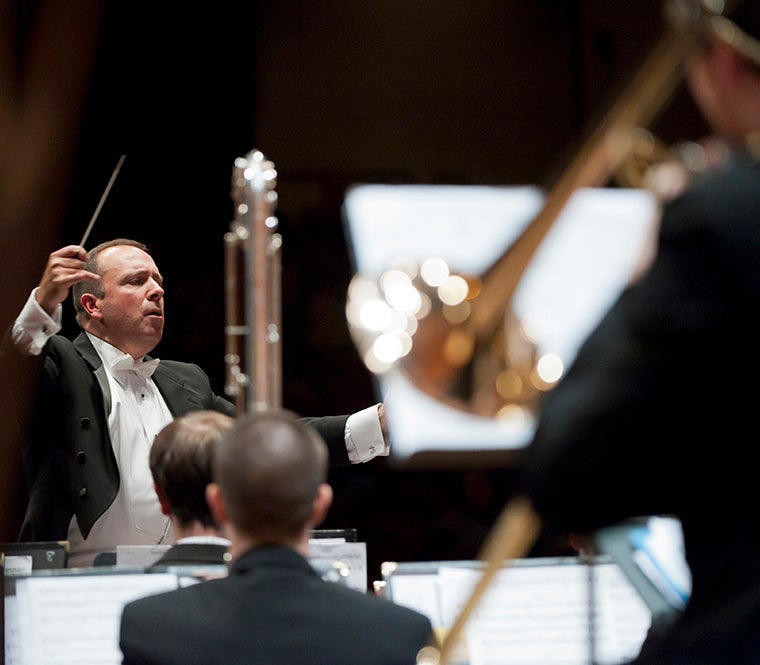 Mar
24
, 2023
Cobb Great Hall
Wind Symphony & Symphony Band
College of Music
Mar
24
, 2023
Cobb Great Hall
Wind Symphony & Symphony Band
College of Music
Wind Symphony: Featuring guest soprano Lindsay Kesselman, the program includes Intrada 1631 by Stephen Montague, Is A Rose (arr. Cody Edgerton) by Caroline Shaw, and Aurora Awakes by John Mackey. Kevin L. Sedatole, conductor.

Symphony Band: The program includes An Outdoor Overture by Aaron Copland, D'un matin de printemps (transcr. Jack Hontz) by Lili Boulanger, and Candide Suite(arr. Clare Grundman) by Leonard Bernstein. David Thornton, conductor.

Please note: This event includes performances by the Symphony Band that were originally scheduled for March 21.