Sutton Foster Awards
For aspiring musical theater stars, it's the opportunity of a lifetime
Each May, high school musical stars from across Michigan are professionally judged in their local productions for the opportunity to compete on the Wharton Center Cobb Great Hall stage. At stake? A chance to head to Broadway.
The male and female winner of the Sutton Foster Awards take their A game to New York City to compete in the National High School Musical Theatre Awards – also known as the Jimmy Awards.
Named for Broadway star and Tony winner Sutton Foster, these awards recognize individual artistry in vocal, dance, and acting performances for both a male and female lead in a high school musical theater production. It also honors the commitment of Michigan teachers and schools to excellence in performing arts education.
How it works
To be considered to compete, schools must nominate their fall and/or spring qualifying musical theater productions.
There is a $275 fee per nominated musical production, and the deadline for applications is January 13, 2020.
We will accept the first 25 qualified applications. Once those slots are filled, the next 10 qualified applications will be asked if they would like to be put on our waiting list. Applications must be submitted at least three weeks prior to your production.
Wharton Center will send a team of expert adjudicators to attend a live performance of your musical. Adjudicators will nominate two students for "Best Actor" and "Best Actress" from each qualifying production who will be invited to participate on May 16 and 17, 2020. Additionally, adjudicators' reviews and tabulations determine awards in technical and creative achievement, as well as best musical.
Each school will receive a professional assessment of their show, meant to support the teacher, school, and students in growing their production values and recognizing excellence.
The final competition is a public performance in May on the Wharton Center Cobb Great Hall stage, when judges will determine Michigan's best actor and best actress. The winners receive an all-expenses-paid trip to New York, where they will perform on Broadway and vie for the National High School Musical Theatre Award.
The Sutton Foster Award winners also earn a $1,000 cash prize and free tuition to Take It From The Top, our summer Broadway performance workshop.
Applications are currently closed for the 2019-2020 Season.
The Sutton Foster Awards are presented by Wharton Center for Performing Arts in partnership with Broadway Grand Rapids and Broadway in Detroit, with additional support provided by Nancy Passanante.
Questions? Contact Ben English at [email protected]​ or (517) 884.3171.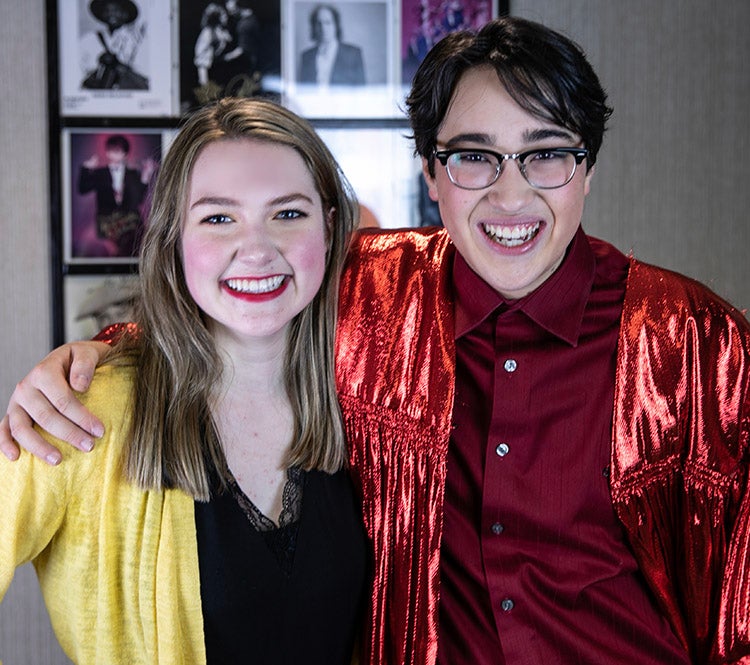 These awards celebrate actors' outstanding artistic achievement from a musical theatre production. Evaluated on vocals, dance and acting skills…
More Info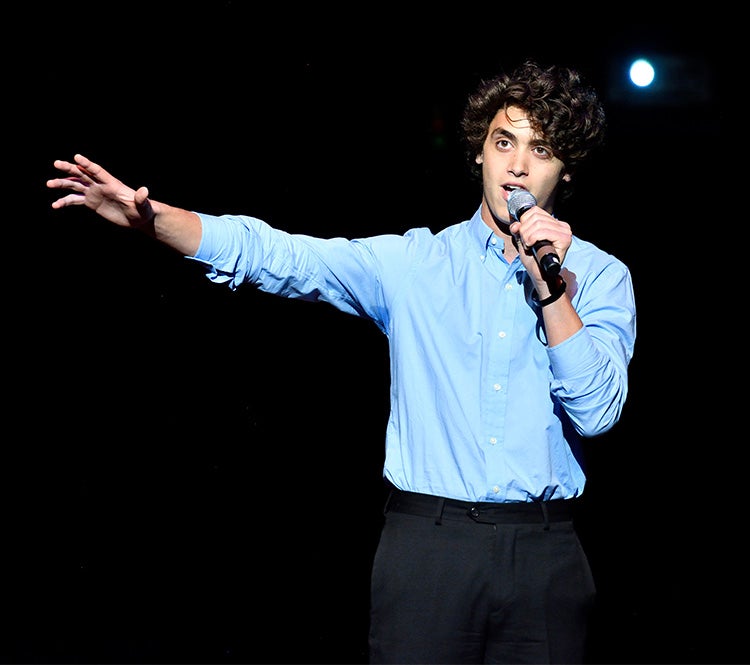 This new musical inspired by the Grammy-winning album by Alanis Morissette is set to start performances on November 3, 2019, at the Broadhurst Theatre…
More Info