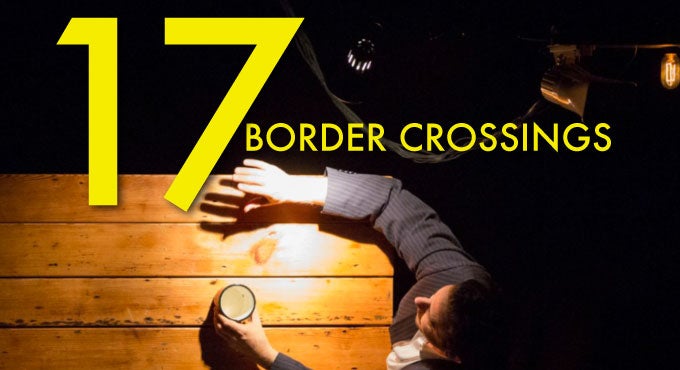 Mar
26
, 2017
Pasant Theatre
17 BORDER CROSSINGS
BY THADDEUS PHILLIPS
Mar
26
, 2017
Pasant Theatre
17 BORDER CROSSINGS
BY THADDEUS PHILLIPS
A trip around the world via storytelling is effortlessly fluent in 17 Border Crossings, which starts with an empty stage and ends everywhere but! The itinerary: a Communist-era train traveling from Prague to Belgrade; a transatlantic jet to Heathrow; and 15 other border crossings recreated with magnetic charm by director, designer, and storyteller/narrator Thaddeus Phillips (Red-Eye to Havre de Grace). A chair, table, and bar of lights become the settings for body searches at Charles de Gaulle airport, KFC-smuggling in Palestine, and run-ins with the Swedish pop band Ace of Base on Croatian ferries in this engrossing look at the ins and outs of our fragile rite of passage.
Contains strong language.
Performance Run Time is Approximately 90 minutes with no intermission


There will be an Insight Preview before the performance begining at 5:45pm in the Jackson Lounge.




There will be an After Chat immediately following the performance inside the Pasant Theatre
Additional Ticket Information

Contains strong language.

Performance Run Time is Approximately 90 minutes with no intermission