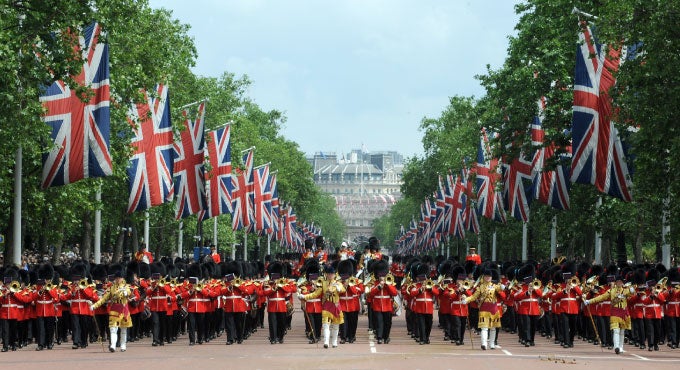 Jan
30
, 2016
Cobb Great Hall
The Band of the Royal Marines with The Pipes, Drums and Highland Dancers of the Scots Guards
Jan
30
, 2016
Cobb Great Hall
The Band of the Royal Marines with The Pipes, Drums and Highland Dancers of the Scots Guards
An air of regality and power always precedes the Band of the Royal Marines with the Pipes, Drums of the Scots Guards. In spectacular uniform and traditional kilts, the performers take the stage to evoke the same awe-inspiring power that has enraptured audiences for hundreds of years. Audiences will feel shockwaves as the musicians, drummers, and buglers play with feverish intensity the powerful music that inspired a nation and brought others to their knees in battle. With over 300 years of practice, this tradition harks back to the roots of British and Scottish heritage and celebrates the beauty and strength of each. Their impressive presence on the Wharton Center stage is a profound one. It will leave audiences breathless and completely blown away.
Run Time is approximately 2 hours which includes a 20 minute intermission.

There will be a Spotlight Dinner available prior to the performance ($55 each). - SOLD OUT
The Spotlight Dinner Speaker will be Captain Andrew Gregory of the Royal Marines, Commander of the Scotland Band.
Media Sponsor WKAR.
Group Information

Contact our Group Sales Dept. for Group Rates at 517.884.3130