Feb
19
, 2022
Cobb Great Hall
BODYTRAFFIC (SFP)
Sensory-Friendly Performance
"It's all green lights for BODYTRAFFIC."—Los Angeles Times
BODYTRAFFIC's troupe of "unfailingly deft and endearing dancers" (Los Angeles Times) takes the stage with three compelling works that embody the company's energy, sophistication, and joy in dance. The mesmerizing program includes Recurrence, a duet created by Ethan Colangelo, who has garnered much attention, including recent multiple awards at the prestigious Copenhagen International Choreography Competition, and A Million Voices by Matthew Neenan. Rounding out the program is Micaela Taylor's engaging SNAP, a piece that urges us to "snap out of" the social pressure to conform.
"the company of the future"—The New York Times
---
Sensory-Friendly Performances are sponsored by Delta Dental of Michigan with additional support from AF Group.
COVID-19 Protocols

Updated as of January 1, 2022. Safety requirements in place at Wharton Center:

Proof of vaccinations or negative test for ages 12 and older.

Provide proof of vaccination by showing an original vaccination card, a copy of the card or a digital photo on a smartphone, AND a photo ID, such as a driver's license or passport.
Unvaccinated patrons must show a negative COVID-19 test. Your test must list the results, a time stamp within 72 hours before your performance time, your name AND be presented with a photo ID.
Michigan State University students, faculty and staff can show their University ID as proof of compliance with the university's vaccine mandate.

Wearing of masks indoors, regardless of vaccination status, for the duration of the performance.

Refunds
Contact the ticket office by email or phone for information on how to proceed.

Sensory-Friendly Performances

Wharton Center, in collaboration with a variety of MSU and community partners, is creating an initiative to provide a supportive and welcoming environment that will make live theatre accessible to those with autism spectrum disorder (ASD), developmental disabilities, sensory processing disorder, and other sensory-sensitive people and their families.
YOU MAY
ALSO ENJOY: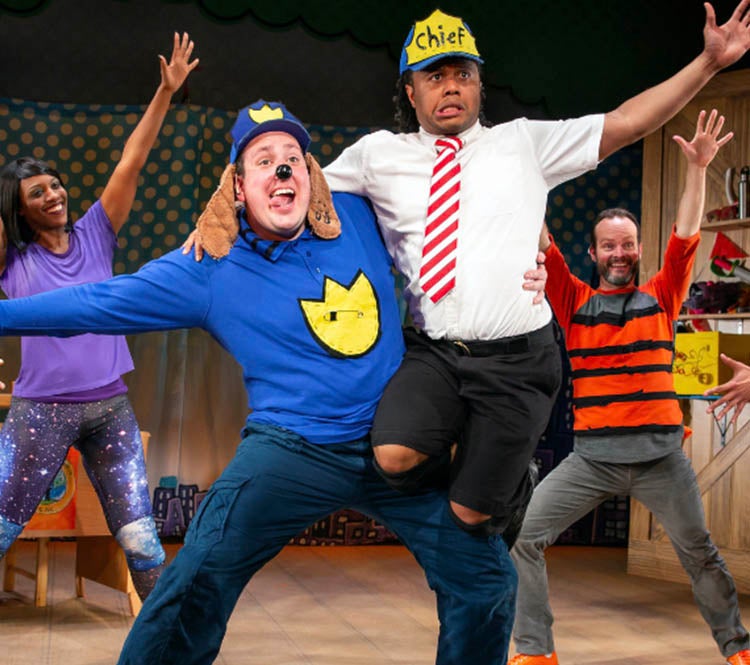 Sensory-Friendly Performance