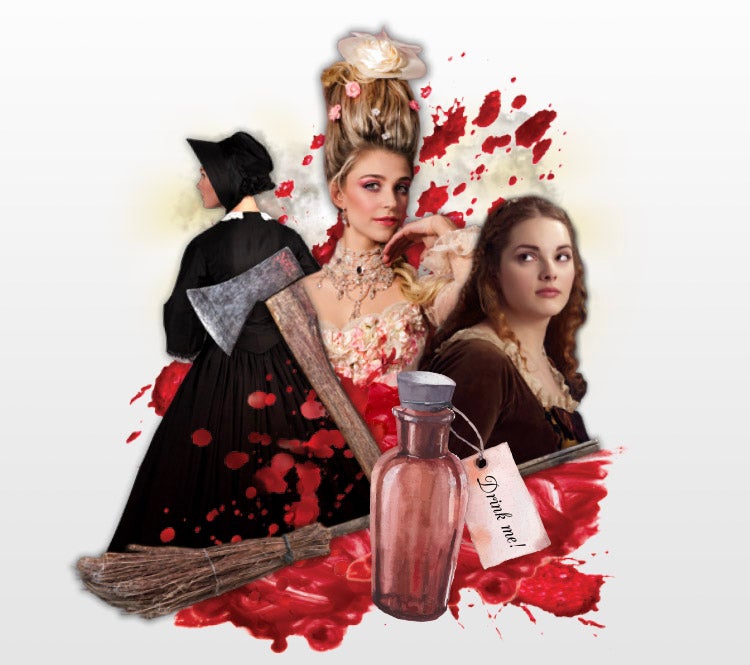 Mar
13
-
22
, 2020
Studio 60 Theatre
Bonnets: How Ladies of Good Breeding are Induced to Murder
Canceled
Mar
13
-
22
, 2020
Studio 60 Theatre
Bonnets: How Ladies of Good Breeding are Induced to Murder
Canceled
These performance dates have been canceled. Patrons will be issued a full refund for their ticket purchase, including fees. Ticket buyers who purchased with cash, check, or gift card/gift certificate will be issued a refund check from Michigan State University within the next several weeks.
---
By Jen Silverman
Directed by Ann Folino White
A Rock 'n Roll Story of Unrequited Love, one about Lust, and another about Jealousy, that fall into each other across Space and Time, ending in a total blood bath, narrated by God.
Pre and Post Show Discussions

Director Pre-Show Discussion Sunday, March 15, 2020 at 1:15pm
Post-Show Discussion on Thursday, March 19, 2020 (Following the Performance)


Season Tickets

MSU Students:
● $75 admits one student to all productions, not including Haunted AUD.
● (purchaser must present a current MSU student ID).
Seniors and Faculty:
● $90 admits one to all productions, not including Haunted AUD.
General Public:
● $100 admits one to all productions, not including Haunted AUD.

Studio 60 Ticket Office

The ticket office at the Studio 60 Theatre opens one hour prior to the show with doors opening 30 minutes prior. It will close 5 minutes after the posted start time as late seating beyond that point will disrupt the performers and fellow audience members.

Wharton Center staff will be limiting contact with patron's personal items such as mobile devices and tickets at this event.

Content Warning

This comedy contains graphic simulated violence, disturbing imagery, and sexual content. Parents should use their own discretion.

Group Information

Groups of 15 or more are eligible for 10% off regular ticket prices.

Group tickets must be purchased through the Wharton Center Tickets Office at least 24 hours in advance performance.