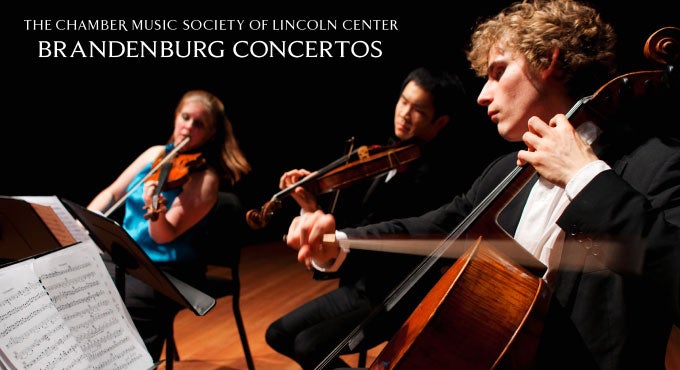 Dec
8
, 2016
Cobb Great Hall
CHAMBER MUSIC SOCIETY OF LINCOLN CENTER
BRANDENBURG CONCERTOS
Dec
8
, 2016
Cobb Great Hall
CHAMBER MUSIC SOCIETY OF LINCOLN CENTER
BRANDENBURG CONCERTOS
Few musical works are as loved – and as rarely performed together – as the Brandenburg Concertos by Johann Sebastian Bach. The six concertos, each written with its own voice, fit together remarkably well. They have proven their extraordinary power to move, exhilarate, delight and captivate audiences for over 250 years. Famous for their lightness of touch and ability to communicate the different voices in the concertos, the Chamber Music Society's performance of them has become a New York holiday tradition that has been called "Rarified... with a brilliant close" (Chicago Classical Review), and "brimming with life" (The New York Times). Join us for this unique holiday event!
This program will run approximately 2 hours and 15 minutes, including one intermission.

There will be a Spotlight Dinner available prior to the performance on Thursday, December 8 at 5:45p.m. for $55 per guest.

There will be an Insight Preview before the performance.
Media Sponsor: WKAR.
Additional Ticket Information