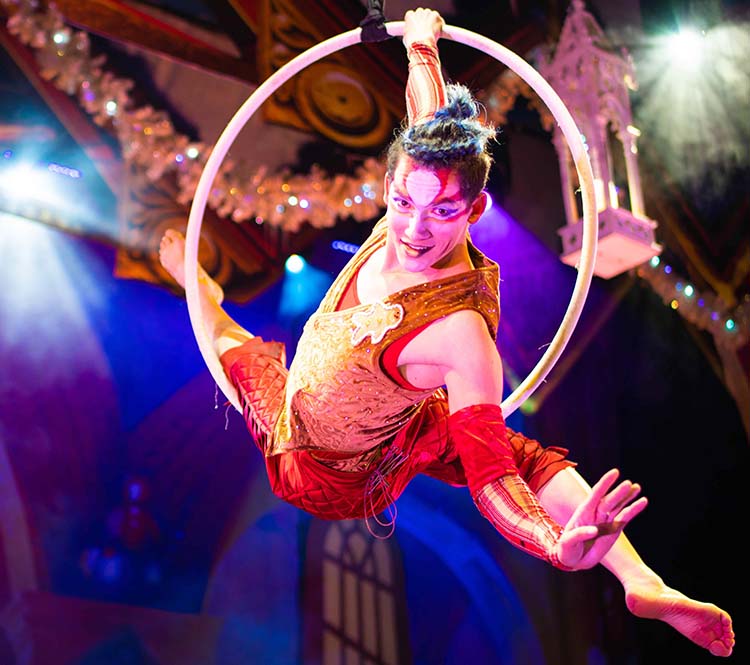 Dec
18
-
20
, 2023
Cobb Great Hall
Cirque Dreams Holidaze
Dec
18
-
20
, 2023
Cobb Great Hall
Cirque Dreams Holidaze
Cirque Dreams Holidaze dazzles with a brilliant and whimsical family holiday spectacular. This annual tradition wraps a Broadway-style production around an infusion of contemporary circus arts. As lights dim and the music swells, you will have visions of sugarplums dancing in your head as a fantastical cast of holiday storybook characters come to life on stage. With an original music score, twists on holiday classics sung live, and new sets, scenery, and storylines, this ultimate holiday gift for the entire family is sure to put a twinkle in your eye!
Run Time

Run time is approximately 2 hours with an intermission.

Jackson Donor Lounge

Welcome to the Jackson Donor Lounge.

The lounge is open one hour prior to the performance and during intermission with a full cash bar service and a selection of complimentary snacks.

Single-use lounge passes issued to our Bronze, Silver, and Gold Circle members will be collected at the door. Self-scanning entry to the lounge is available for all Platinum circle donors (and circle levels above). Please scan your card for each member of your party. Staff will be on hand to assist you.

Please contact the Development Office at (517) 353-4640 or wc.dev@whartoncenter.com with any questions.

We appreciate your support and look forward to hosting you.