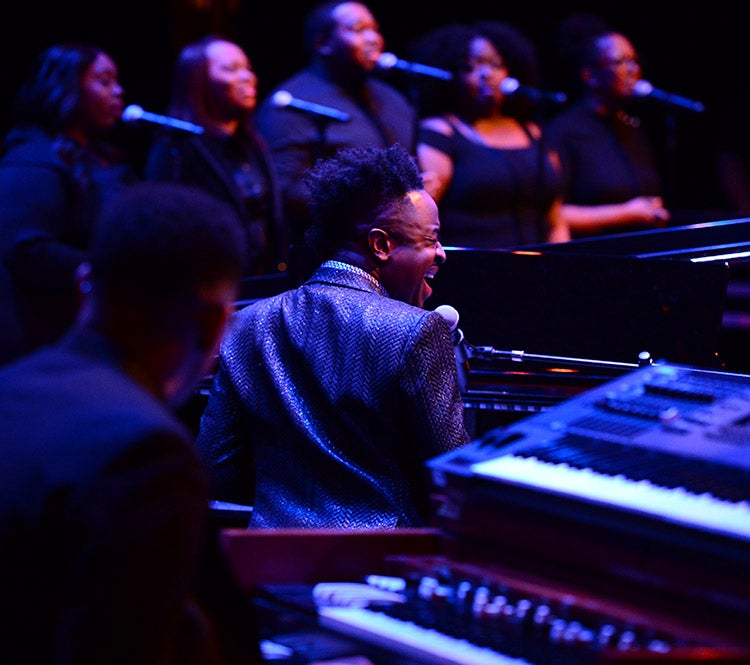 Jan
29
, 2021
Virtual Performance
American Masters: Damien Sneed and Brandie Sutton
A Virtual Performance
Jan
29
, 2021
Virtual Performance
American Masters: Damien Sneed and Brandie Sutton
A Virtual Performance
A virtual performance featuring Damien Sneed, piano, and Brandie Sutton, soprano as they explore the works of George Gershwin, Leslie Adams, Undine Smith Moore, Duke Ellington, and Damien Sneed in an intimate evening of voice and piano. The program will also feature some of their most beloved spirituals and hymns.*
Sponsored by The Doctors Company with additional support from Delta Dental of Michigan and Retailers Insurance Company
*Performance will be recorded prior to the event date.
Additional Ticket Information

Wharton Center's partner for this livestream event is Eventbrite.com. Due to security measures through Eventbrite, your livestream performance link can only be used once after the performance has begun. Be sure to only open the link to the performance on the device you wish to watch it on and do not exit the page until the performance has concluded.