Oct
30
, 2017
David Ignatius
World View Lecture
Cobb Great Hall
Bestselling author, Washington Post columnist, and co-moderator with Fareed Zakaria of the online journalism discussion group PostGlobal, David Ignatius has been making sense of the world for over 40 years. He's covered nearly everything from the Pentagon to the CIA to Capitol Hill, global politics, the Middle East, and economics. He turned his CIA experiences into nine thrilling novels because, as Bob Woodward said, "Few understand espionage culture as well as Ignatius." A lifetime achievement award-winner from the International Center for Journalists, his novel Body of Lies was also adapted into a film. His talk will focus on foreign policy and the war on terrorism.
The World View Lecture Series is made possible in part by the MSU Office of the President. This presentation is generously supported by the College of Natural Science; Department of Community Sustainability; Symposium on Science, Reason, & Modern Democracy (Political Science); and University Outreach and Engagement.
Media Sponsor: WKAR
You may also like...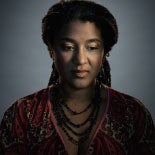 World View Lecture
Cobb Great Hall
Event Details
Oct

30

, 2017

Cobb Great Hall

Tickets $24

FREE FOR MSU STUDENTS FACULTY & STAFF with ID at the Ticket Office

Contact our Group Sales Dept. for Group Rates at 517.884.3130
Policies & Accessibility
What Accessibility Services are offered at Wharton Center?

Wharton Center offers many patron services including Audio Description, Sign Language Interpretation, Assisted Listening Devices, Barrier-Free Parking and Wheel Chair Pick-up. Please visit the Accessibility page for more information.

Helpful Tips and Personal Responsibility Statement

To ensure your visit to Wharton Center is a great one, please visit the Helpful Tips page. Questions about cameras, children, late seating and parking can be answered here.

Can I exchange my ticket? What happens if I lose my ticket?