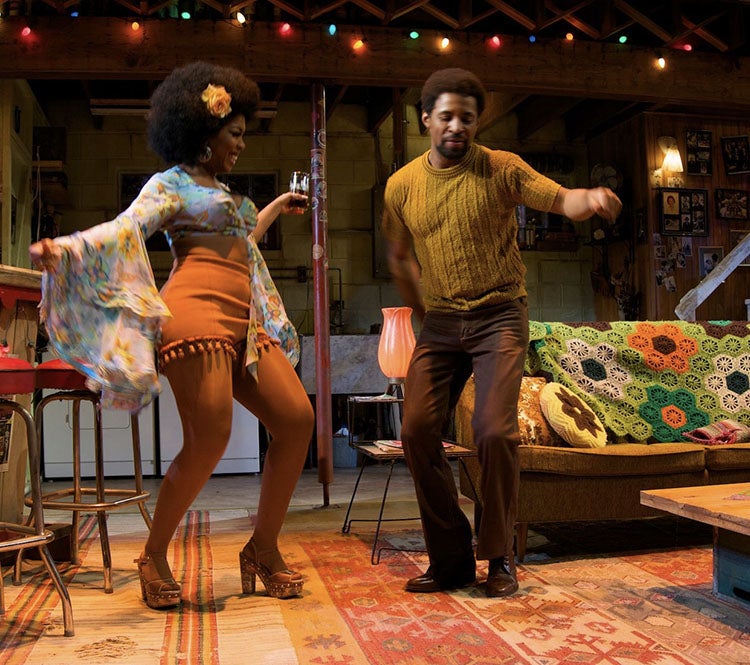 Feb
16
-
17
, 2023
Pasant Theatre
Detroit '67
Illuminate Series
Feb
16
-
17
, 2023
Pasant Theatre
Detroit '67
Illuminate Series
Playwright: Dominique Morisseau
Produced by Detroit Public Theatre
"[a] poetic play of fire-fueled dreams" —Star Tribune
"mind blowing!" —The Huffington Post
In 1967 Detroit, Motown music is getting the party started, and Chelle and her brother Lank are making ends meet by turning their basement into an after-hours joint. But when a mysterious woman finds her way into their lives, the siblings clash over much more than the family business. As their pent-up feelings erupt, so does their city, and they find themselves caught in the middle of the '67 riots. 
One of the country's most produced playwrights, Detroit native Dominique Morisseau is also known for the book for the hit Broadway musical, Ain't Too Proud: The Life and Times of the Temptations. Detroit '67 is part of Morisseau's The Detroit Project, the acclaimed trilogy of plays exploring the life, soul, and history of Detroit.
The Illuminate series features two stories that look at the African American experience in different moments of time, examining race and Black history in America.
---
Sponsored by Delta Dental of Michigan.
Photo: Jessica Francis Dukes and Amari Cheatom. Photo by Richard Anderson
Illuminating Conversations

"Everyone has their own ways of expression. I believe we all have a lot to say, but finding ways to say it is more than half the battle." —Criss Jami, writer

Detroit '67 ticket holders are invited to attend an extended conversation with the members of the cast and creative team the day after the performance. Join us Saturday, February 18, 2023, at 10am for a two-hour exploration of the play and the interactions with the artists who created it.

Co-moderated by Jeff Wray, Professor, MSU Film and Media Studies; Film and Media Production; Creative Writing; Race and Ethnic Studies. He is also the Timnick Chair in the Humanities at MSU.

Registration is required and information will be sent two weeks before the event.

After Chat

After Chats are free post-performance conversations with members of the touring company. Following the curtain call, audience members who wish to remain for the After Chat will be invited to come sit close to the stage.

Age Recommendation

Contains adult language and themes that make it most appropriate for patrons 14 years and older.
YOU MAY
ALSO ENJOY: