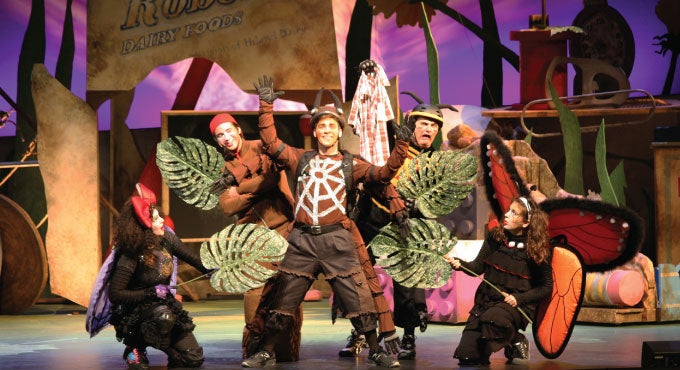 Feb
9
, 2014
Cobb Great Hall
Diary of a Worm, a Spider and a Fly
Feb
9
, 2014
Cobb Great Hall
Diary of a Worm, a Spider and a Fly
A MUSICAL PRESENTED BY THE OMAHA THEATRE COMPANY
Who knew it was so tough to be a bug?Joina swarm of young crawlers on a musical journey to discover who they are and what makes them special. Youngsters have different issues growing up, and so do their young counterparts in the insect and worm world. Meet worrying Worm, with no legs to keep up with his friends; smart and sassy Spider, who cannot wait to grow up; Ant, a tough karate expert; gorgeous Butterfly, who can fly long distances; and fearless and fun Fly, who yearns to be a super hero. Along the way, you'll learn interesting facts about the creepy critters all around us, enjoying lots of laughs at their unusual – and sometimes rather icky – antics!
Recommended for ages 4 and up.
Sponsored by Brogan, Reed, Van Gorder & Associates, Ohio National Financial Services, Jackson National Life Insurance Company, Michigan Council for Arts and Cultural Affairs with the National Endowment for the Arts and Mid Michigan MRI.
Additional Ticket Information

Recommended for ages 4 and up.