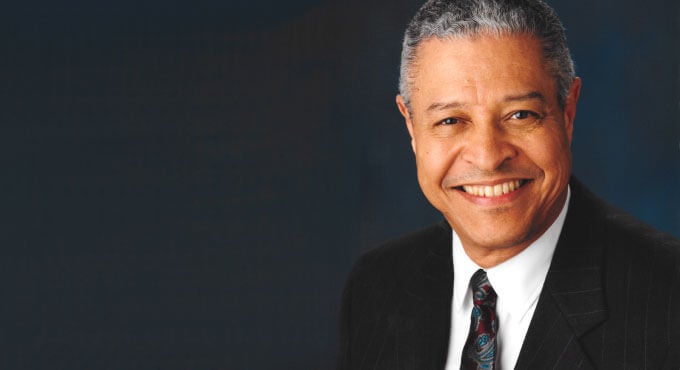 Nov
2
, 2015
Cobb Great Hall
DR. CLIFTON R. WHARTON, JR.
Nov
2
, 2015
Cobb Great Hall
DR. CLIFTON R. WHARTON, JR.
"Michigan State University has always embraced values and commitments to what a university is really created to be. With its profound generosity of spirit, MSU is open-minded and open-hearted while pursuing intellectual excellence. That is the transcendent soul of Michigan State." –Dr. Clifton R. Wharton, Jr.
MSU President Emeritus Dr. Clifton R. Wharton, Jr. returns for what is sure to be an exciting, enlightening discussion with MSU President Lou Anna K. Simon. This very special World View event will reflect on Dr. Wharton's legacies at MSU, including his namesake Wharton Center for Performing Arts (named in 1982 for Dr. Wharton and his wife, Dolores). His life and several careers have involved foreign economic development; leadership of SUNY, the largest university system in the nation; diplomatic service as U.S. Deputy Secretary of State under President Bill Clinton; and his election as the first Black to become Chairman and CEO of a major U.S. corporation. This event coincides with the publication of Dr. Wharton's autobiography, Privilege and Prejudice: The Life of a Black Pioneer, by the MSU Press.
The World View Lecture Series is made possible in part by the MSU Office of the President. This presentation is generously supported by the Broad College of Business, College of Natural Science, Honors College and University Outreach and Engagement.
VIEW PBS's "NEWS HOUR" INTERVIEW FROM 9/16/15 HERE
Listen to the "Spartan Podcast" Interview with Dr. Wharton HERE
Media Sponsor WKAR.