Feb
26
, 2018
Emanuel Ax, Leonidas Kavakos, and Yo-Yo Ma
A 35TH ANNIVERSARY SIGNATURE EVENT
Cobb Great Hall
Tickets currently only available with season subscription. Save up to 30% off.
"I can't imagine a more perfect performance than the one I experienced." –MassLive
Cello icon Yo-Yo Ma, Grammy-winning pianist Emanuel Ax, and violinist extraordinaire Leonidas Kavakos unite for an intimate performance exploring trios of Johannes Brahms – works that span the composer's life from youthful zeal to mature wisdom. When they performed this program at Tanglewood, these great musicians kindled a multitude of standing ovations from an astounded sold-out crowd. Emanuel Ax is known for his "thoughtful, lyrical, lustrous" pianism (The Washington Post) that is "strong on bravura, [and] ravishing in finesse" (The Guardian). Leonidas Kavakos, "a spectacular artist" (Philadelphia Inquirer), was awarded the Léonie Sonning Music Prize in 2017. Yo-Yo Ma is one of the most prolific artists in the world, brilliantly collaborating across several genres. Ma's "performances are wonderfully eloquent and sophisticated" (Los Angeles Times), marked with "beautifully calibrated dynamic detailing" (Chicago Classical Review). One of the highlights of the season!
"[Ax, Kavakos and Ma] seemed to relish every second on stage together. The crowd relished every single note. A thunderous applause filled the hall." –The Massachusetts Republican


There will be an Insight Preview before this performance inside the Cobb Great Hall.
Media Sponsor WKAR.
You may also like...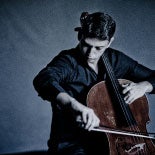 PAVEL KOGAN, CONDUCTOR NAREK HAKHNAZARYAN, CELLO
Cobb Great Hall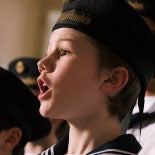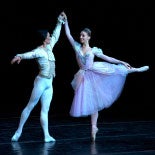 Event Details
Feb

26

, 2018

Cobb Great Hall

Tickets from $41

Contact our Group Sales Dept. for Group Rates at 517.884.3130
Policies & Accessibility
What Accessibility Services are offered at Wharton Center?

Wharton Center offers many patron services including Audio Description, Sign Language Interpretation, Assisted Listening Devices, Barrier-Free Parking and Wheel Chair Pick-up. Please visit the Accessibility page for more information.

Helpful Tips and Personal Responsibility Statement

To ensure your visit to Wharton Center is a great one, please visit the Helpful Tips page. Questions about cameras, children, late seating and parking can be answered here.

Can I exchange my ticket? What happens if I lose my ticket?