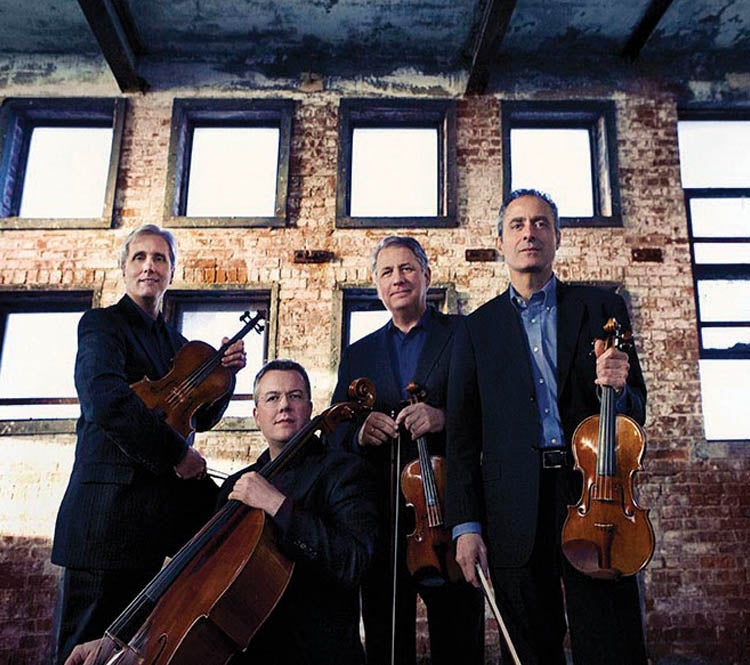 Oct
18
, 2019
Cobb Great Hall
Emerson String Quartet
Oct
18
, 2019
Cobb Great Hall
Emerson String Quartet
"…with musicians like this there must be some hope for humanity." —The Times (London)
The Emerson String Quartet stands on its own in the history of string quartets, having amassed an unparalleled list of achievements over four decades: more than thirty acclaimed recordings, nine Grammys®, three Gramophone Awards, the Avery Fisher Prize, Musical America's Ensemble of the Year and collaborations with many of the greatest artists of our time. This groundbreaking ensemble has a well-earned place in the music world. Returning to Wharton Center after 10 years, this special performance features Haydn's charming String Quartet in D Major, "The Frog" (named for the clever arrangement in the finale); Dvorák's popular folk music inspired String Quartet No. 10 in E-flat Major, Op. 51; and Beethoven's emotion-filled and technically acrobatic "Razumovsky" Quartet, Op. 59, No. 2.
Sponsored by MSU Federal Credit Union. Media Sponsor: WKAR.
Engagement Events

There will be an Insight Preview before the performance in the Stoddard Grand Tier Lounge.

Program, Runtime, Age Recommendation

This performance will run approximately 110 minutes, including a 20 minute intermission.

Suitable for all ages.