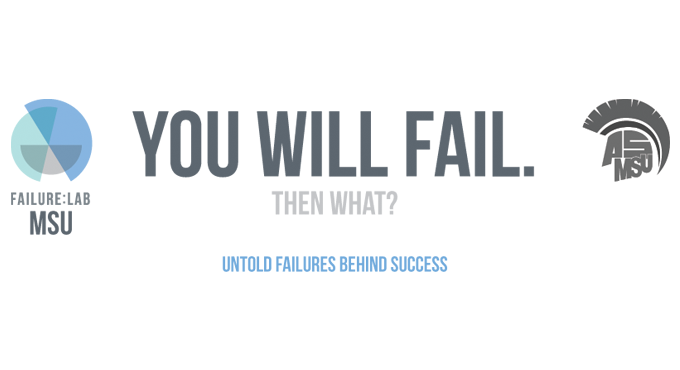 Apr
1
, 2014
Cobb Great Hall
FAILURE:LAB
Brought to You By ASMSU
Apr
1
, 2014
Cobb Great Hall
FAILURE:LAB
Brought to You By ASMSU
After selling out shows in Grand Rapids and Detroit last year, Failure:Lab is coming to Cobb Great Hall at MSU's Wharton Center on Tuesday, April 1.
A unique blend of storytelling and music, Failure:Lab works to uncover untold failures behind success. The upcoming event will showcase stories from a world renowned athletic director, author, CEO, rapper, attorney and dean.

Failure:Lab's success hinges on audience engagement, which takes place during and after the event through social media and organic conversations within the audience.
The audience's thoughts are then published online where others can see the different perspectives, allowing them not only learn from the speakers, but also to become a part of the story.
We invite you to join us for this unique event because you will fail, but the question is how will you respond?
Additional Ticket Information