Feb
28
, 2017
JESSICA LANG DANCE
Cobb Great Hall
"What makes Lang's work groundbreaking is that she hasn't just discovered some clever effects – she meticulously choreographs these on-screen interactions so expertly that we feel we are no longer watching film, or dance, or dance on film: it's like a completely new medium." –Dance Europe Magazine
Hailed as "a master of visual composition" by Dance Magazine, Jessica Lang Dance seamlessly incorporates striking design elements and transforms classical ballet into artfully engaging works that feature athletic and gifted performers. This New York City-based company enriches and inspires by immersing audiences in the spectacular beauty of gorgeous design, movement and music.

There will be an Insight Preview before the performance at 6:45pm in the Stoddard Grand Tier Lounge.
Media Sponsor: Michigan Radio.
You may also like...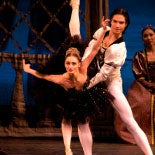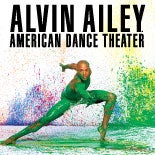 ROBERT BATTLE, ARTISTIC DIRECTOR MASAZUMI CHAYA, ASSOCIATE ARTISTIC DIRECTOR
Cobb Great Hall
Event Details
Feb

28

, 2017

Cobb Great Hall

Tickets from $20.50

Contact our Group Sales Dept. for Group Rates at 517.884.3130
Policies & Accessibility
What Accessibility Services are offered at Wharton Center?

Wharton Center offers many patron services including Audio Description, Sign Language Interpretation, Assisted Listening Devices, Barrier-Free Parking and Wheel Chair Pick-up. Please visit the Accessibility page for more information.

Helpful Tips and Personal Responsibility Statement

To ensure your visit to Wharton Center is a great one, please visit the Helpful Tips page. Questions about cameras, children, late seating and parking can be answered here.

Can I exchange my ticket? What happens if I lose my ticket?