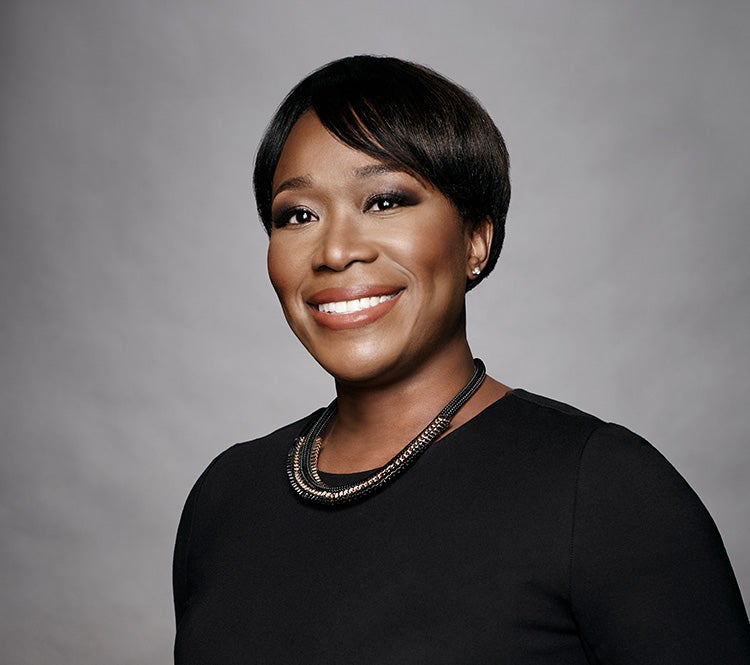 Mar
18
, 2019
Cobb Great Hall
Joy-Ann Reid
World View Lecture
Mar
18
, 2019
Cobb Great Hall
Joy-Ann Reid
World View Lecture
Known for her insightful news analysis, Joy-Ann Reid hosts AM JOY on MSNBC, and serves as a national correspondent appearing on MSNBC's The Rachel Maddow Show, Hardball with Chris Matthews, and The Last Word with Lawrence O'Donnell. Previously she hosted The Reid Report, a daily program offering her distinctive insights on the day's news. She is also the author of the book Fracture: Barack Obama, the Clintons and the Racial Divide and co-editor, with E.J. Dionne Jr., of We Are The Change We Seek: the Speeches of Barack Obama. As a female African-American journalist, Joy-Ann shares her unique perspective on our times.
The World View Lecture Series is made possible in part by the MSU Office of the President. This presentation is generously supported by the Broad College of Business; Department of Community Sustainability; Office for Inclusion and Intercultural Initiatives; and University Outreach and Engagement.
Media Sponsor: WKAR.
Group Information

Contact the Group Sales department for group rates at (517) 884-3130.