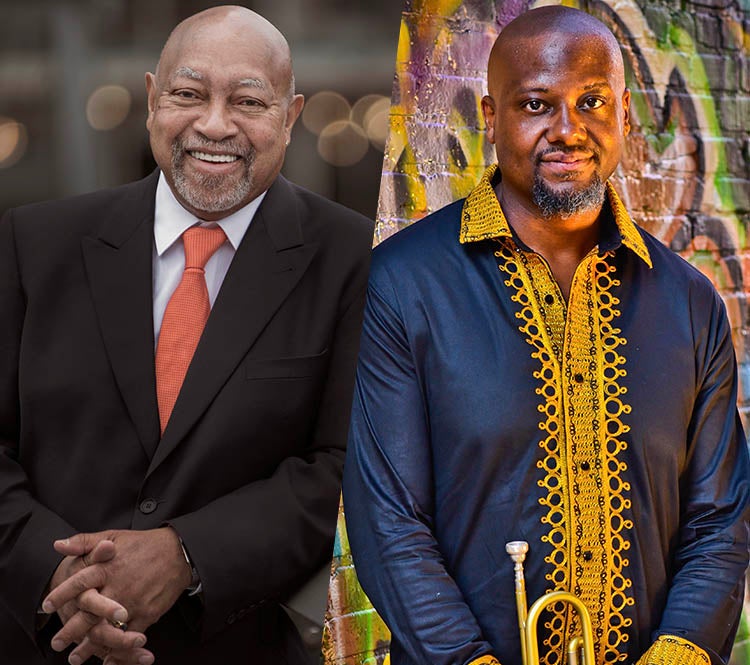 Jan
30
, 2020
Cobb Great Hall
Kenny Barron Trio & Sean Jones Quartet
Jan
30
, 2020
Cobb Great Hall
Kenny Barron Trio & Sean Jones Quartet
Hailed as "One of the top jazz pianists in the world" by the LA Times and "The most lyrical piano player of our time" by Jazz Weekly, jazz piano legend Kenny Barron has an unmatched ability to mesmerize audiences with his elegant playing, sensitive melodies and infectious rhythms. From cutting his chops in Dizzy Gillespie's band as a young musician to becoming one of the finest jazz musicians of our time, the chance to experience this jazz icon live is one not to miss. Barron is joined by his stellar trio partners Kiyoshi Kitagawa on bass and Johnathan Blake on drums.
The performance starts off with trumpet wiz Sean Jones and the Sean Jones Quartet. No stranger to Wharton Center audiences, Jones was lead trumpet with the Jazz at Lincoln Center Orchestra for many years and toured extensively with Herbie Hancock and Wayne Shorter. He also recorded eight albums with Detroit's own Mack Avenue Records label. Experience the best in jazz with this very special performance.
Sponsored by MSU Federal Credit Union.
Engagement Events

There will be an Insight Preview before the performance in the Stoddard Grand Tier Lounge.

Program and Runtime

Tonight's program, to be announced from the stage, will include a selection of original compositions and music from Thelonius Monk and other masters.

Run Time is approximately 2 hours, with a 20 minute intermission.