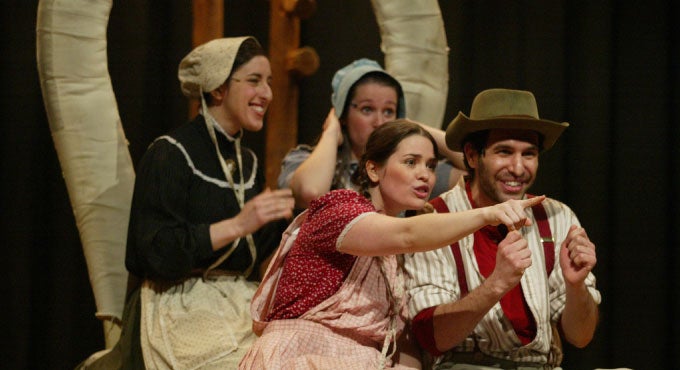 Mar
19
, 2017
Pasant Theatre
LAURA INGALLS WILDER
Mar
19
, 2017
Pasant Theatre
LAURA INGALLS WILDER
This popular musical chronicles the exciting adventures of the Ingalls family as they travel across the prairie in search of a little house to call home. Facing obstacles such as scarlet fever and devastating crop losses, their pioneering spirit and family bonds are tested but never broken. This performance captures the restlessness and excitement of loading up the covered wagon to find a new home amid the personal struggles Laura and her family face in carving out a new life together.
Recommended for ages 7-12
Sponsored by Michigan Council for Arts and Cultural Affairs, the National Endowment for the Arts, and Jackson National Life Insurance Company; and Sutton Advisors, PLC.
Media Sponsor: WKAR.
Group Information

Contact our Group Sales Dept. for Group Rates at 517.884.3130