Nov
6
, 2021
Cobb Great Hall
Leonidas Kavakos & Yuja Wang
A pair of superstars share the stage in their command performance. Violinist Leonidas Kavakos' playing has been praised by The New York Times for its "balance of pyrotechnics and lyricism." Yuja Wang has been called "quite simply the most dazzlingly, uncannily gifted pianist in the concert world today" (San Francisco Chronicle). Each an outstanding soloist, together "they sound like a single organism" (Financial Times) and are certain to leave you breathless with the beauty and intensity of their performance. The evening features select Bach Sonatas, Busoni's Violin Sonata No. 2, and Shostakovich's Sonata for Violin and Piano in G Major.
---
Sponsored by MSU Federal Credit Union.
Media Sponsor WKAR.
COVID-19 Disclaimer

COVID-19 related health protocols may be in effect at the time of performance, including, without limitation, required: mask or face coverings, temperature checks, confirmation of prior travel to high-risk areas and/or confirmation of no known symptoms of and exposure to COVID-19. We reserve the right to unilaterally make changes to health protocols according to updated public health guidance, law, or regulations of MSU Administration. Any ticket holder who does not comply with any COVID-19 related health protocol may be required to leave the theater, and his/her ticket will not be refunded.

Group Information

Groups tickets are available for groups of 10 or more.
YOU MAY
ALSO ENJOY: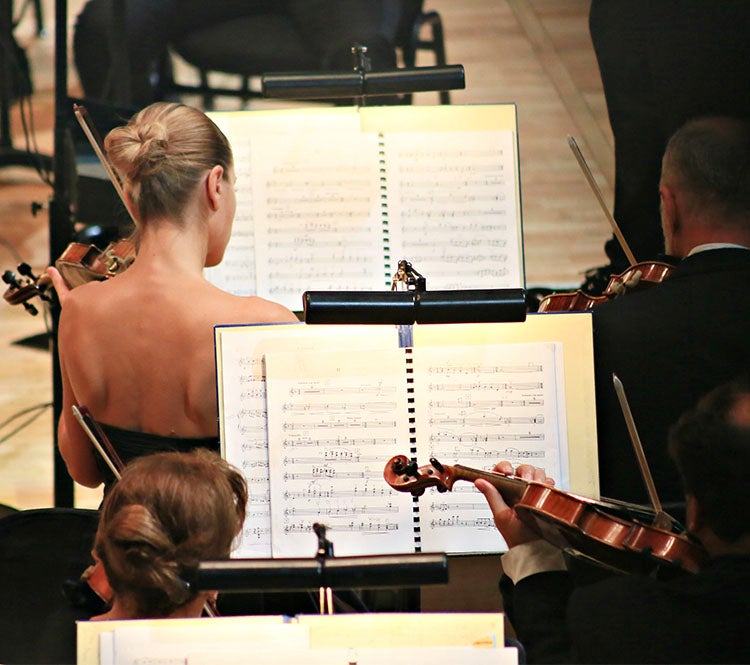 Kirill Karabits, conductor & Alexander Malofeev, piano