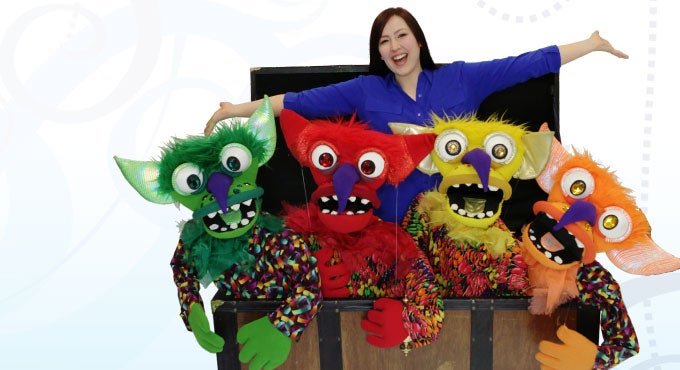 Feb
21
, 2015
Pasant Theatre
LONG LOST STORIES
FEATURING MADCAP PUPPET THEATRE
Feb
21
, 2015
Pasant Theatre
LONG LOST STORIES
FEATURING MADCAP PUPPET THEATRE
In the corner of a forbidden attic sits a longforgotten trunk filled with mysteries and magical stories lost to the world for many years. Join two young explorers as they discover the trunk and are immediately captured by its secrets and the Long Lost Stories inside. This exciting treasure of tales includes stories from Italy (The Rainbow Goblins), Germany (King Grisly Beard), and Denmark (Osgood and the Dragon). Madcap Puppet Theatre brings big ideas and creativity to audiences of all ages with their amusingly eccentric vision!
iCAN: Please join us for FREE interactive educational activities provided by our Inner Circle volunteers one hour prior to each Act One Family Series performance.
The Act One Family Series is sponsored by Jackson National Life Insurance Company; and PNC Bank; Michigan Council for Arts and Cultural Affairs and the National Endowment for the Arts.
Additional Ticket Information