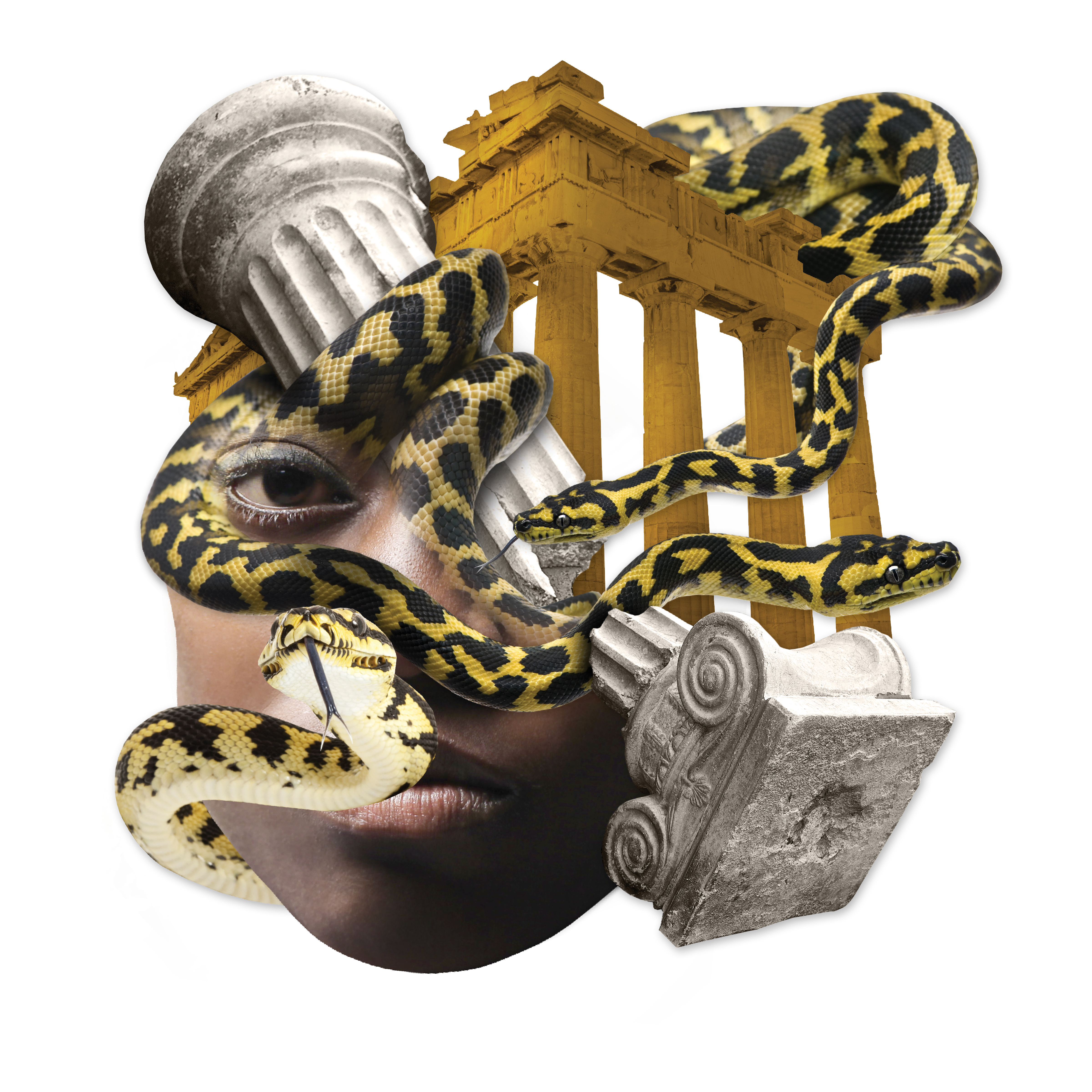 Nov
7
-
8
, 2020
Virtual Performance
Medusa: A New Musical Development Documentary
Department of Theatre
Nov
7
-
8
, 2020
Virtual Performance
Medusa: A New Musical Development Documentary
Department of Theatre
Based on the original Greek myth, MEDUSA is the story of a woman who tries to make her own fate in a patriarchal world. When the god Poseidon assaults her by the sea one night, she learns just how little power she holds in the supposedly free and enlightened city of Athens. As Medusa fights back against both gods and mortals, rumors fly about this angry woman with "snakes in her hair." The legend is born. Told with modern language and a darkly energetic score, MEDUSA is an ancient tragedy that is as timely and necessary now as ever.
Book, Music & Lyrics
Wes Braver & Rachel Dean
Director & Choreographer
Mayte Natalio
Musical Direction by
Ian LeRoy
Guest Stage Manager
Paige Conway
Dramaturgy
Shayla Gordon and Nora Alami
This film contains adult language that may be unsuitable for children.
7th Annual ĭmáGen Event

In its seventh year, the 2020 ĭmáGen collaboration between Wharton Center Institute for Arts & Creativity supported by MSU Federal Credit Union and MSU Department of Theatre shifts from staged reading to documentary film! Viewers will get an inside look at the work that goes into developing a new musical. The film follows Broadway directors, actors, and choreographers as they collaborate with MSU musical theatre students, dance students, and local high school actors in the creation of the new musical, Medusa.

Additional Ticket Information

Tickets sold through Wharton Center's virtual partner, Eventbrite.com.