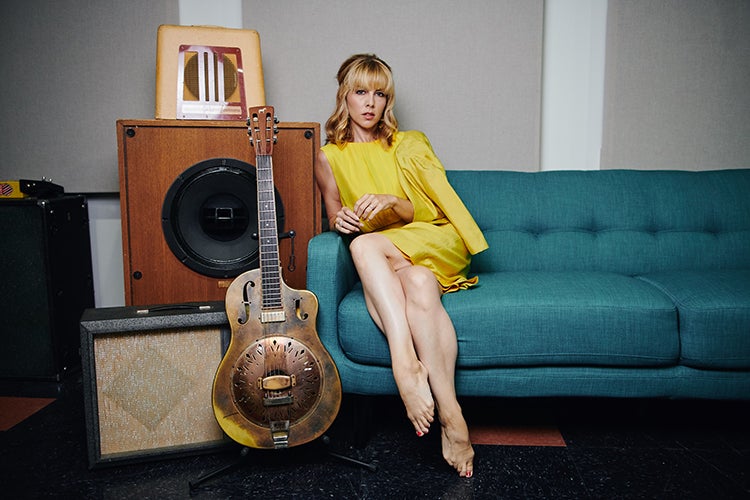 Feb
12
, 2021
Virtual Performance
Morgan James: Magnetic Soul
Virtual Performance
Feb
12
, 2021
Virtual Performance
Morgan James: Magnetic Soul
Virtual Performance
To celebrate the one-year anniversary of her album "Memphis Magnetic", Morgan James and her husband, guitarist Doug Wamble, will be playing their favorite songs off the album, as well as some classic Memphis covers and their favorite love songs, live from their home studio in New York City.
"Imagine a voice big enough to knock you to the floor—and sensitive enough to make you shiver." —Terry Teachout, The Wall Street Journal
Morgan James is a Juilliard trained singer, actress, songwriter, recording artist, and Wharton Center favorite. Morgan just released her third studio album of original soul music, Memphis Magnetic, recorded to analog tape in Memphis, Tennessee. On Broadway, Morgan was in four back-to-back original companies: The Addams Family (starring Nathan Lane and Bebe Neuwirth), Wonderland, Godspell, and Motown: The Musical, and as a guest at Kristin Chenoweth's For The Girls.
With viral sensation Postmodern Jukebox and with her own YouTube channel, Morgan's music videos have accumulated more than 200 million views.
Sponsored by The Doctors Company with additional support from Comprehensive Psychological Services, PC; Foresight Group; Jackson National Life Insurance Company; Retailers Insurance Company; and Wolverine Development Corporation
Additional Ticket Information

Wharton Center's partner for this livestream event is Eventbrite.com. Due to security measures through Eventbrite, your livestream performance link can only be used once after the performance has begun. Be sure to only open the link to the performance on the device you wish to watch it on and do not exit the page until the performance has concluded.