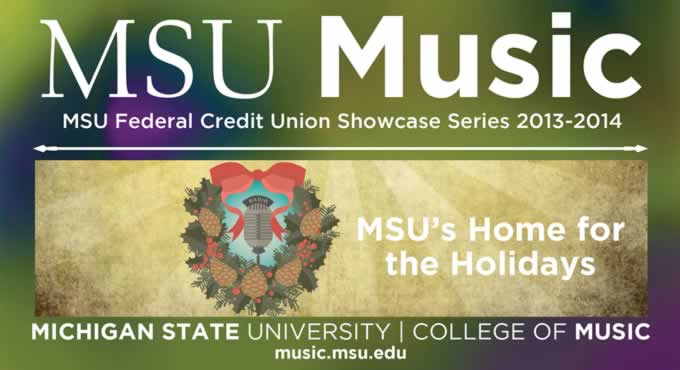 Dec
7
, 2013
Cobb Great Hall
MSU's Home for the Holidays
MSU Federal Credit Union Showcase Series
Dec
7
, 2013
Cobb Great Hall
MSU's Home for the Holidays
MSU Federal Credit Union Showcase Series
Enjoy a family evening of traditional Christmas music with carols, story telling, and sing-alongs. Join us at MSU's Home for the Holidays, a nostalgic trip to the Christmas of old featuring College of Music ensembles and soloists and a special appearance by Old Saint Nick himself. Children will have an opportunity to go on stage to help decorate the Christmas tree during the show. This is an unforgettable evening that's only possible once a year!
Additional Ticket Information

There is a $3.00 Facility Fee per ticket charge and additional charges based on method of purchase.