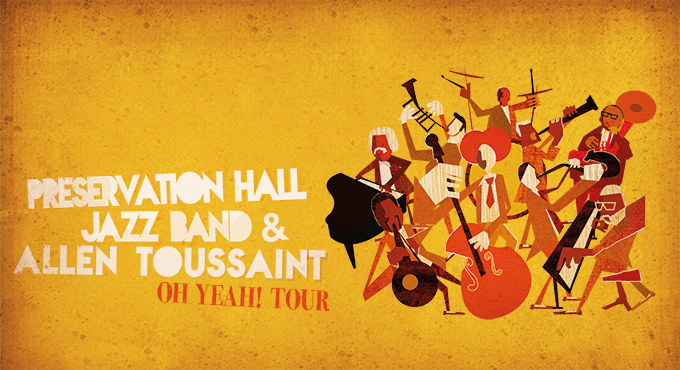 Oct
8
, 2014
Cobb Great Hall
PRESERVATION HALL JAZZ BAND and ALLEN TOUSSAINT
Oct
8
, 2014
Cobb Great Hall
PRESERVATION HALL JAZZ BAND and ALLEN TOUSSAINT
The Oh Yeah! Tour featuring New Orleans Legends
Preservation Hall Jazz Band and Allen Toussaint
For nearly fifty years, the Preservation Hall Jazz Band has brought the joy of traditional New Orleans Jazz to fans around the world. The San Francisco Examiner raves about the group's legendary music making, encouraging audiences to "return to the roots of jazz, America's great indigenous art form," hailing them as the "best jazz band in the land." No matter where they perform, they never fail to get their audiences dancing in the aisles. Joining them in this special appearance is the great New Orleans music legend, Allen Toussaint. Musician, composer, producer and National Medal of Arts recipient, Allen Toussaint has collaborated with everyone from Elvis Costello to Eric Clapton, and has been featured on HBO's Treme. This special engagement is a not-to-be-missed event!
Performance Run Time: 90 minutes no intermission.
View the program HERE
Sponsored by MSU Department of Radiology; TraveluxeWired.com; and White, Schneider, Young & Chiodini P.C.