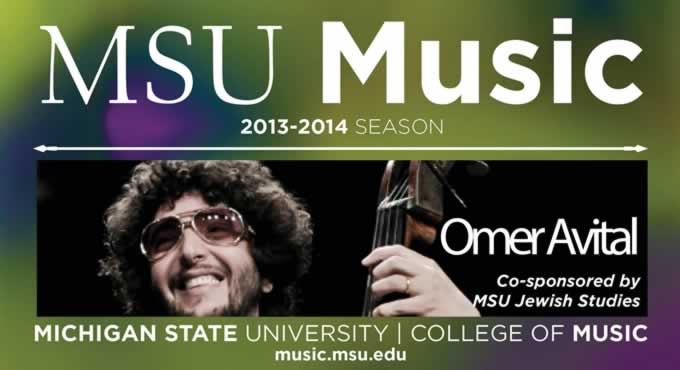 Feb
12
, 2014
Pasant Theatre
Omer Avital, bass
GUEST RECITAL
Feb
12
, 2014
Pasant Theatre
Omer Avital, bass
GUEST RECITAL
With Eli Degibri, saxophone; Joel Frahm, saxophone; Yonathan Avishai, piano; Daniel Freedman, drums
Avital, a composer/musician whose genredefying ensembles, ranging from jazz and Mid-Eastern to orchestral arrangements, push the boundaries of jazz expression.
Co-sponsored by MSU Jewish Studies and is made possible by the Stanley & Selma Hollander Fund for Jewish Music and Art.
Additional Ticket Information

Reserved seating

There is a $3.00 Facility Fee per ticket charge and additional charges based on method of purchase.