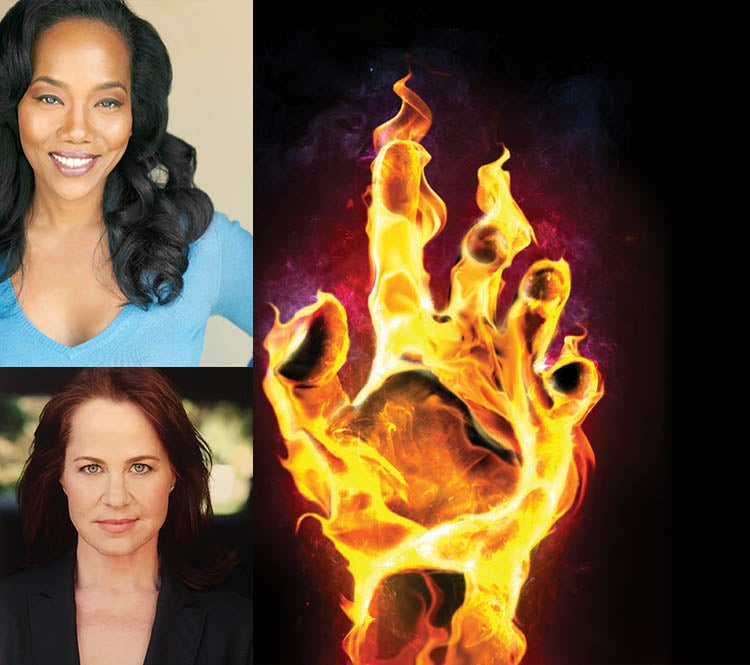 Feb
27
, 2019
Pasant Theatre
Promethea in Prison
Theater of War Productions
Feb
27
, 2019
Pasant Theatre
Promethea in Prison
Theater of War Productions
Translated, Directed, and Facilitated by Bryan Doerries. Dominic Dupont will be co-facilitating.
Starring actors Sonja Sohn, who played Detective Kima Greggs on The Wire, and Deirdre Lovejoy, also of The Wire, Promethea in Prison is an innovative theatrical reading of Aeschylus' Prometheus Bound, exploring the impact on the incarcerated and the relationships between the imprisoned and their jailers. As punishment for giving fire to mankind, Zeus sentences Promethea to be chained to a rock at the end of the world for eternity. She remains steadfast in the righteousness of her cause throughout her punishment. This unique, participatory twist on the ancient myth highlights interplay between confrontation and compassion. The reading will be followed by a panel discussion facilitated by Dominic Dupont, who spent 20 years in state prison starting as a teenager, and was granted clemency last year by Gov. Cuomo.
CAST
Sonja Sohn – Promethea
(TV: Detective Kima Greggs, The Wire; Samantha Baker, ABC's Body of Proof; Cold Case; Brothers & Sisters; The Originals and more)

Deirdre Lovejoy — Hephaestus and Oceanus
(TV: Assistant State's Attorney Rhonda Pearlman, The Wire; The Blacklist; Shameless, American Gothic; Girls; Bones; Film: The Post, The Talented Mr. Ripley, Step Up and more; Broadway: Nora Ephron's Tony-winning Lucky Guy with Tom Hanks; Six Degrees of Separation; Getting and Spending; The Gathering)

Linda Powell — Kratos and Hermes
(TV: Chicago Fire, House of Cards, Law & Order and more; Broadway credits include Wilder, Wilder, Wilder and On Golden Pond)

Marjolaine Goldsmith — Chorus of Oceanids
An actor and company manager, Goldsmith also serves as producer of TAPE, Theatre of War's sexual assault project.
Sponsored by MSU Federal Credit Union.
Group Information

Contact the Group Sales department for group rates at (517) 884-3130.