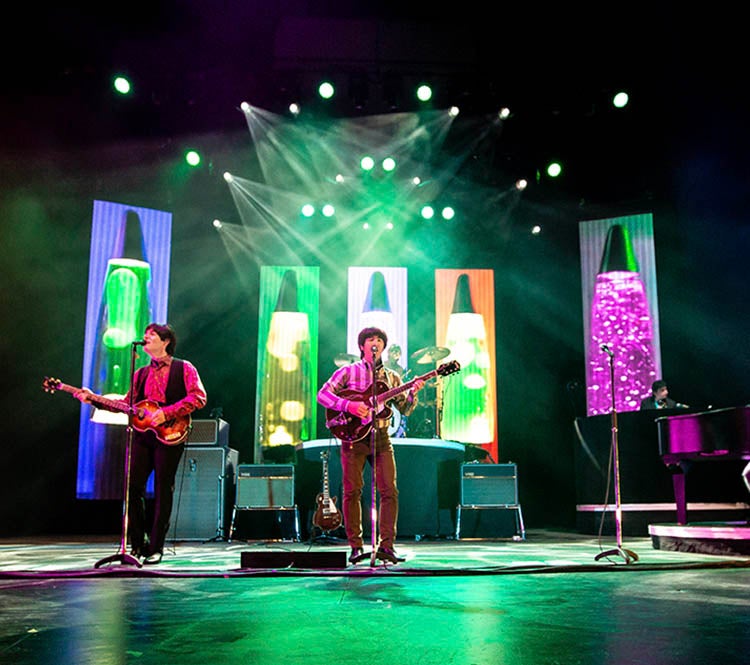 Nov
5
, 2021
Cobb Great Hall
Rain—A Tribute to the Beatles
The Best of Abbey Road Live
Nov
5
, 2021
Cobb Great Hall
Rain—A Tribute to the Beatles
The Best of Abbey Road Live
In celebration of the anniversary of Abbey Road, RAIN will bring the greatest hits of this epic recording to life, in addition to all your early Beatles favorites. This mind-blowing performance takes you back in time with the legendary foursome delivering a note-for-note theatrical event that is "the next best thing to seeing the Beatles" (Associated Press). Experience the worlds' most iconic band and come celebrate the best of Abbey Road with RAIN–A TRIBUTE TO THE BEATLES.
COVID-19 Protocols

Masks, regardless of vaccination status, are required indoors for the duration of the performance.

---

COVID-19 related health protocols may be in effect at the time of performance, including some or all of the following, without limitation, required: mask or face coverings, proof of full vaccination for COVID-19 or proof of a negative COVID-19 Test (within 24-72 hours prior to show time), temperature checks, or confirmation of no known symptoms of and exposure to COVID-19. We reserve the right to unilaterally make changes to health protocols according to updated public health guidance, law, or regulations of MSU Administration. Any visitors, including ticket holders who do not comply with any COVID-19 related health protocol, may be required to leave the theater, and their ticket will not be refunded.

Run Time and Intermission

Performance Run time: Approximately 140 minutes which includes a 20 minute intermission.