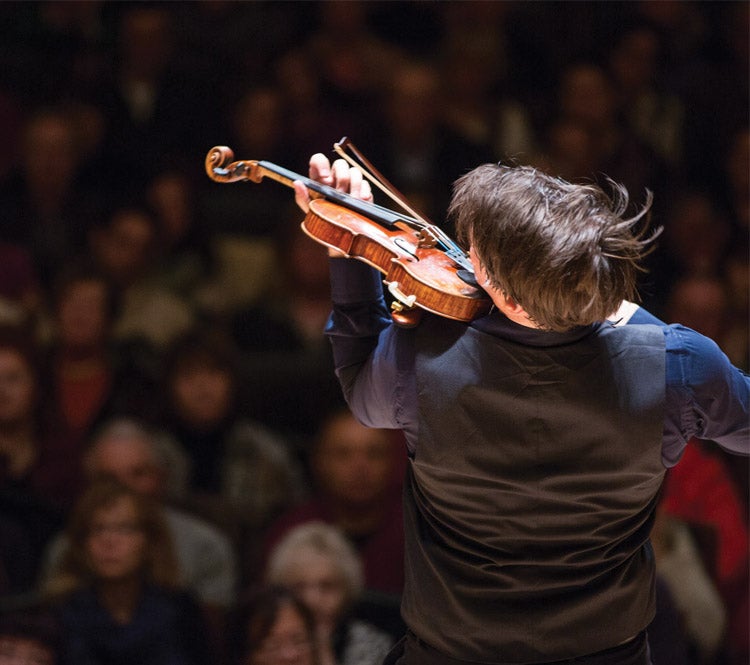 Feb
24
, 2020
Cobb Great Hall
Academy of St Martin in the Fields
Joshua Bell, Director and Violin
Feb
24
, 2020
Cobb Great Hall
Academy of St Martin in the Fields
Joshua Bell, Director and Violin
One of the world's leading chamber orchestras, the Academy of St Martin in the Fields is known for its extraordinary performances and award-winning recordings. The ensemble is led by violin superstar Joshua Bell, hailed by The Boston Globe as "the greatest American violinist active today," in a performance featuring Brahms' last symphony and possibly his greatest, the majestic Fourth Symphony. The evening also includes Paganini's Violin Concerto No. 1, a musical firework of a piece that must be heard live, especially performed by Joshua Bell.
Sponsored by MSU Federal Credit Union with additional support from Brogan, Reed, Van Gorder & Associates/Ohio National Financial Services; and ProAssurance Casualty Company. Media Sponsor: WKAR.
Security

The safety and security of all Wharton Center patrons, artists, staff and volunteers is our top priority. Important security information is listed below.

Entry into the building will be limited to the Bogue Street (front) entrance and the Atrium entrance adjacent to the parking ramp.
All patrons entering the premises will be asked to pass through a metal detector and will be subject to bag checks.
Prohibited items include, but are not limited to, firearms and weapons of any kind (including pocket knives) and oversized bags including backpacks. View a list of additional prohibited items.
Patrons are encouraged to bring minimal personal belongings to the Theatre.
There is no storage area and confiscated items will not be returned.
Plan your arrival to allow time for security screening.

For more details, view Wharton Center's Security page

Runtime and Late Seating

Runtime is approximately 1 hour 45 minutes which includes a 20 minute intermission

Patrons arriving after the performance has started will be permitted to enter the theatre between musical pieces.