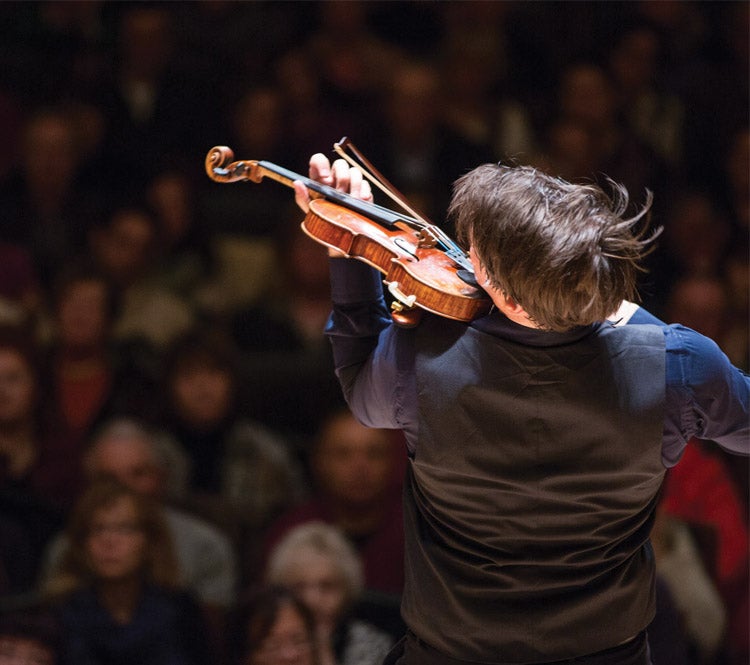 Feb
24
, 2020
Cobb Great Hall
The Academy of St Martin in the Fields
Joshua Bell, Director and Violin
Feb
24
, 2020
Cobb Great Hall
The Academy of St Martin in the Fields
Joshua Bell, Director and Violin
Tickets are currently only available with a Season Subscription. Tickets will be available to the eClub early August and to the general public mid August.
One of the world's leading chamber orchestras, the Academy of St Martin in the Fields is known for its extraordinary performances and award-winning recordings. The ensemble is led by violin superstar Joshua Bell, hailed by The Boston Globe as "the greatest American violinist active today," in a performance featuring Brahms' last symphony and possibly his greatest, the majestic Fourth Symphony. The evening also includes Paganini's Violin Concerto No. 1, a musical firework of a piece that must be heard live, especially performed by Joshua Bell.
Sponsored by MSU Federal Credit Union with additional support from Brogan, Reed, Van Gorder & Associates/Ohio National Financial Services; and ProAssurance Casualty Company. Media Sponsor: WKAR.
YOU MAY
ALSO ENJOY: