Apr
9
, 2017
Rocktopia Live
Cobb Great Hall
ROCKTOPIA LIVE is a revolutionary performance celebrating the fusion of classical music with classic rock. The live concert features five world-class vocalists, five top notch rock musicians, an orchestra and choir. ROCKTOPIA LIVE delivers one-of-a-kind musical arrangements featuring the works of classical composers, rock bands and artists including Queen, Mozart, Journey, Handel, U2, Tchaikovsky, Heart, Beethoven, Styx, Foreigner, Rachmaninoff, Pink Floyd, Copland, The Who and more. Now a PBS special ROCKTOPIA LIVE IN BUDAPEST: A CLASSICAL (R)EVOLUTION. Support your local PBS station by pledging to receive the DVD and CD which features full length versions of these musical mash ups.
You may also like...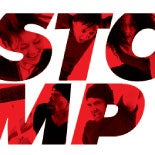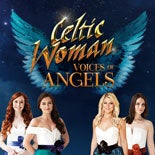 Voices of Angels
Cobb Great Hall
Event Details
Apr

9

, 2017

Cobb Great Hall

Tickets starting at $42
Policies & Accessibility
What Accessibility Services are offered at Wharton Center?

Wharton Center offers many patron services including Audio Description, Sign Language Interpretation, Assisted Listening Devices, Barrier-Free Parking and Wheel Chair Pick-up. Please visit the Accessibility page for more information.

Helpful Tips and Personal Responsibility Statement

To ensure your visit to Wharton Center is a great one, please visit the Helpful Tips page. Questions about cameras, children, late seating and parking can be answered here.

Can I exchange my ticket? What happens if I lose my ticket?