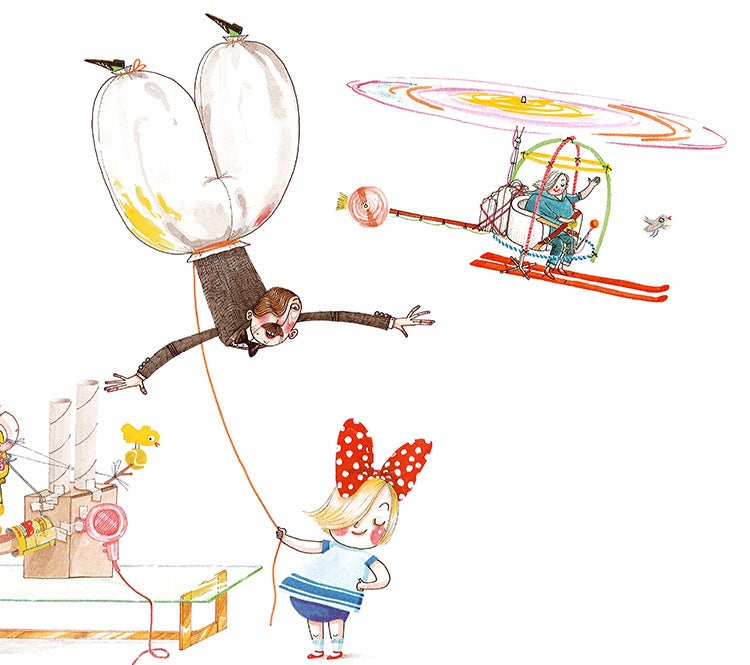 Dec
8
, 2018
Pasant Theatre
Rosie Revere, Engineer; Iggy Peck, Architect; and Ada Twist, Scientist
Presented by Theatreworks USA
Dec
8
, 2018
Pasant Theatre
Rosie Revere, Engineer; Iggy Peck, Architect; and Ada Twist, Scientist
Presented by Theatreworks USA
Recommended for ages 5-10
Ms. Greer's classroom includes three inquisitive out-of-the-box thinkers: Rosie Revere has big dreams; Iggy Peck has a relentless passion for architecture; and Ada Twist's curiosity can drive her teacher crazy. Each of these children finds a way to pursue their dream. They use their very particular talents to reach their potential—despite their own misgivings, each learns to shine! This fun, new Theatreworks USA musical is based on the books Rosie Revere, Engineer; Iggy Peck, Architect; and Ada Twist, Scientist by Andrea Beaty, which spotlight the STEM curriculum (focusing on science, technology, engineering, and math).
---
This series is made possible in part by Granger; Jackson National Life Insurance Company; Piper & Gold Public Relations; and SuttonAdvisors, PLC.
Media Sponsor: WKAR.
Group Information

Contact the Group Sales department for group rates at (517) 884-3130.