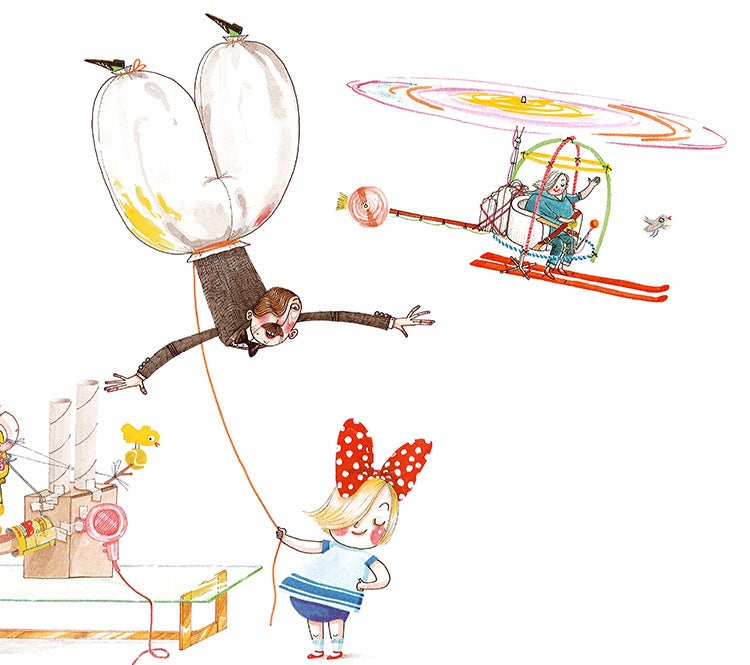 Dec
9
, 2018
Pasant Theatre
Rosie Revere, Engineer; Iggy Peck, Architect; and Ada Twist, Scientist (SFP)
Sensory-Friendly Performance
Dec
9
, 2018
Pasant Theatre
Rosie Revere, Engineer; Iggy Peck, Architect; and Ada Twist, Scientist (SFP)
Sensory-Friendly Performance
This supportive and welcoming Act One Family performance is specifically tailored for people with autism spectrum disorder (ASD), developmental disabilities, sensory processing disorder (SPD), those with other issues, and their families. More information about Sensory-Friendly Performances
Recommended for ages 5-10
Ms. Greer's classroom includes three inquisitive out-of-the-box thinkers: Rosie Revere has big dreams; Iggy Peck has a relentless passion for architecture; and Ada Twist's curiosity can drive her teacher crazy. Each of these children finds a way to pursue their dream. They use their very particular talents to reach their potential—despite their own misgivings, each learns to shine! This fun, new Theatreworks USA musical is based on the books Rosie Revere, Engineer; Iggy Peck, Architect; and Ada Twist, Scientist by Andrea Beaty, which spotlight the STEM curriculum (focusing on science, technology, engineering, and math).
---
This series is made possible in part by Granger; Jackson National Life Insurance Company; Piper & Gold Public Relations; and SuttonAdvisors, PLC; with additional support from Arts Midwest Touring Fund, a program of Arts Midwest that is funded by the National Endowment for the Arts, with additional contributions from Michigan Council for Arts and Cultural Affairs and the Crane Group.
Sensory-Friendly Performances are sponsored by Delta Dental of Michigan with additional support provided by the AF Group; Michigan Council for Arts and Cultural Affairs; Michigan Department of Education Office of Special Education; National Endowment for the Arts; MSU Office for Inclusion and Intercultural Initiatives; and MSU University of Outreach and Engagement.