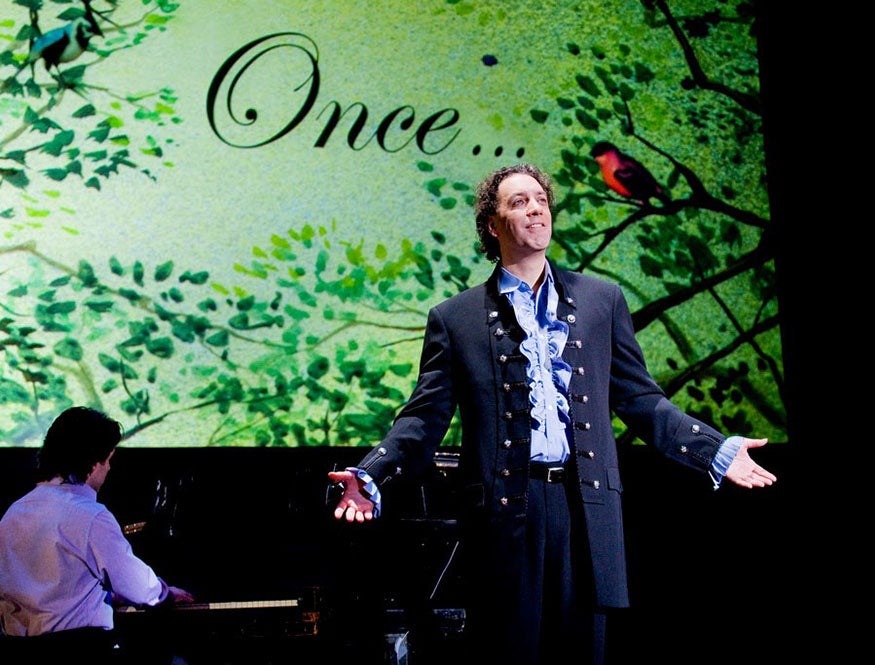 Feb
13
-
14
, 2021
Virtual Performance
Act One Family: Sleeping Beauty
Featuring storyteller David Gonzalez and pianist Daniel Kelly
Feb
13
-
14
, 2021
Virtual Performance
Act One Family: Sleeping Beauty
Featuring storyteller David Gonzalez and pianist Daniel Kelly
A rhymed-verse storytelling spin on the classic fairy tale with live music including Bach's Goldberg Variations, and image projections that create a magical multimedia world in which our beautiful (and funky) princess is awakened by true love's kiss...or not. This production, pulsing with majestic language and high art is scaled to perfection for young audiences and creates a spell of imaginative wonder.
Appropriate for ages 5-10.
This performance will be available for viewing at any time on February 13 & 14, 2021, through the secure link provided after registration.
Additional Ticket Information