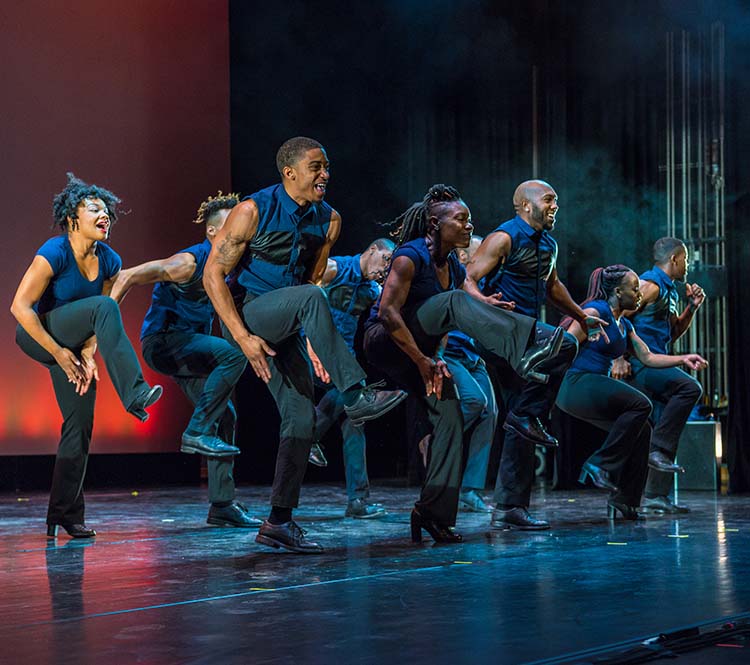 Mar
9
, 2024
Cobb Great Hall
STEP AFRIKA!
Mar
9
, 2024
Cobb Great Hall
STEP AFRIKA!
Step Afrika! blends percussive dance styles practiced by historically African American fraternities and sororities, traditional West and Southern African dances, and an array of contemporary dance and art forms into a cohesive, compelling artistic experience. Performances are much more than dance shows; they integrate songs, storytelling, humor, and audience participation. The blend of technique, agility, and pure energy makes each performance unique and leaves the audience with their hearts pounding.
The ensemble will be performing their self-titled work, Step Afrika!, showcasing stepping through both a traditional and contemporary lens, including stepping's origins in African American fraternities and sororities and a suite of traditional South African dances.
"Always visually and musically exciting" —The Washington Post
Media sponsor: Michigan Radio
Age and Content Warnings

Recommended for ages 5 and up.

Engagement Event

After Chats

Join conversations with artists inside the theatre immediately following the performance.

Wharton Center does not guarantee any specific artist or company member's participation. See whartoncenter.com for schedule changes and updates throughout the season.