Jan
17
, 2018
Stuart Pimsler Dance & Theater: Matinee
Cobb Great Hall
"A sexy meditation on romantic escapism..." –Minneapolis Star Tribune
Be transported to a time of grainy, romantic films in which celluloid characters pass through layered interactions in pursuit of love and connection. Films-within-films collide in Matinee, a dance/theater/film piece inspired by Robert Coover's extraordinary New Yorker short story. This remarkable work is created by Stuart Pimsler Dance & Theater artistic co-directors Stuart Pimsler and Suzanne Costello, in collaboration with filmmaker Andrew Welken. A man and a woman search for connection, filled with desire and longing for a wisp of something just out of reach. Throughout this wondrously intertwined piece, the performers move effortlessly through the stage and screen, exploring the nature of relationships in the delicate divide between fantasy and reality.
Underwritten in part by the William Wright Endowment Fund for New Works.

There will be an AfterChat following this performance inside the Great Hall.
Age Recommendation
This performance contains adult subject matter and sexual innuendo, and may not be suitable for patrons under the age of 16. As you may know, Matinee is a new production. It premiered earlier this year in Minneapolis, and has earned both audience and critical praise at each performance stop.
If you have any questions regarding the content of Matinee, please call the Wharton Center Ticket Office at 1.800.WHARTON.
You may also like...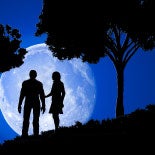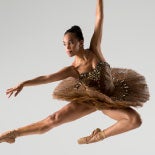 Event Details
Jan

17

, 2018

Cobb Great Hall

Tickets $41

Contact our Group Sales Dept. for Group Rates at 517.884.3130
Policies & Accessibility
What Accessibility Services are offered at Wharton Center?

Wharton Center offers many patron services including Audio Description, Sign Language Interpretation, Assisted Listening Devices, Barrier-Free Parking and Wheel Chair Pick-up. Please visit the Accessibility page for more information.

Helpful Tips and Personal Responsibility Statement

To ensure your visit to Wharton Center is a great one, please visit the Helpful Tips page. Questions about cameras, children, late seating and parking can be answered here.

Can I exchange my ticket? What happens if I lose my ticket?