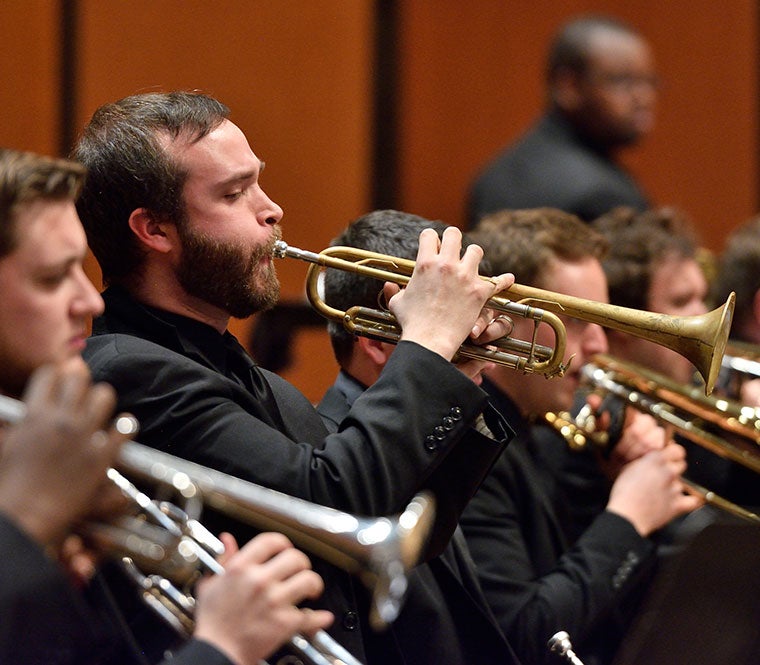 Feb
10
, 2022
Cobb Great Hall
Symphony Band
MSU College of Music
Feb
10
, 2022
Cobb Great Hall
Symphony Band
MSU College of Music
Program includes The Governor's Own by Alton Adams, Ballad for Band by Morton Gould, Echo Chamber by Peter Van Zandt Lane, and Manifestos by Paul Dooley. David Thornton, conductor.
Covid-19 Protocols

Masks, regardless of vaccination status, are required indoors for the duration of the performance.

---

COVID-19 related health protocols may be in effect at the time of performance, including, without limitation, required: mask or face coverings, temperature checks, confirmation of prior travel to high-risk areas and/or confirmation of no known symptoms of and exposure to COVID-19. We reserve the right to unilaterally make changes to health protocols according to updated public health guidance, law, or regulations of MSU Administration. Any ticket holder who does not comply with any COVID-19 related health protocol may be required to leave the theater, and his/her ticket will not be refunded.