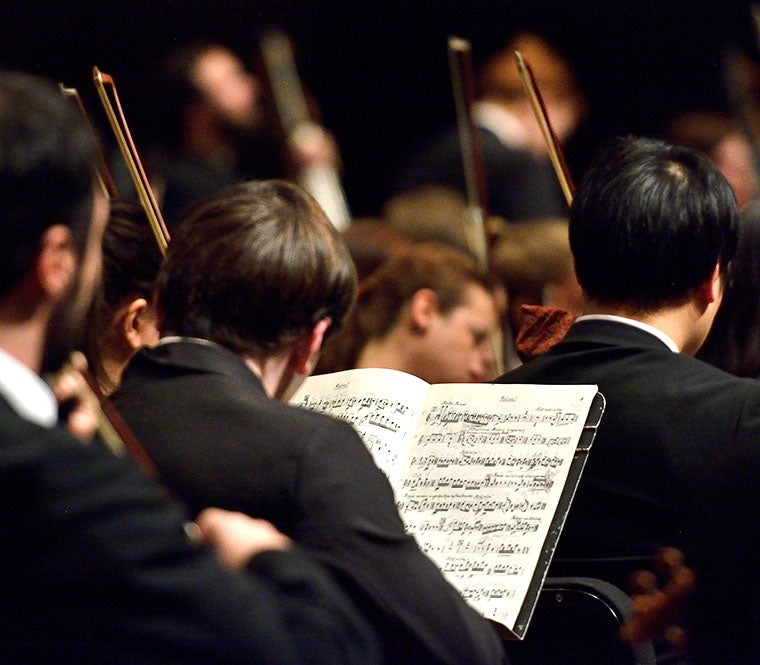 Feb
13
, 2022
Cobb Great Hall
Symphony Orchestra: Sounds of Oppression, Resilience, and Transcendence
MSU College of Music
Feb
13
, 2022
Cobb Great Hall
Symphony Orchestra: Sounds of Oppression, Resilience, and Transcendence
MSU College of Music
Program includes Transcend by Zhou Tian, and Symphony No. 10 in E Minor by Dmitri Shostakovich. Octavio Más-Arocas, conductor.
Generously sponsored by Lauren Julius Harris.
Covid-19 Protocols

Updated as of January 1, 2022. Safety requirements in place at Wharton Center:

Proof of vaccinations or negative test for ages 12 and older.

Provide proof of vaccination by showing an original vaccination card, a copy of the card or a digital photo on a smartphone, AND a photo ID, such as a driver's license or passport.
Unvaccinated patrons must show a negative COVID-19 test. Your test must list the results, a time stamp within 72 hours before your performance time, your name AND be presented with a photo ID.
Michigan State University students, faculty and staff can show their University ID as proof of compliance with the university's vaccine mandate.

Wearing of masks indoors, regardless of vaccination status, for the duration of the performance.

Refunds
Contact the ticket office by email or phone for information on how to proceed.