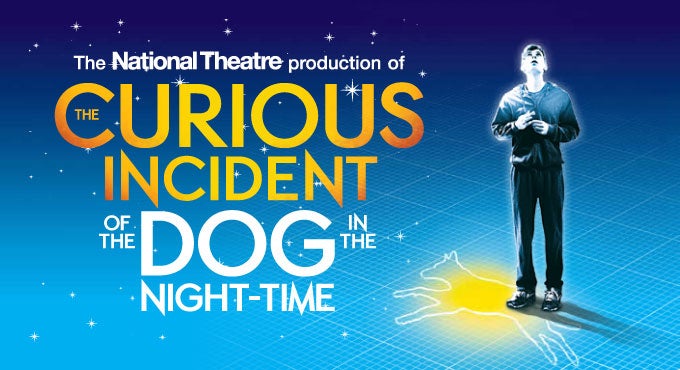 Apr
11
-
16
, 2017
Cobb Great Hall
The Curious Incident of the Dog in the Night-Time
Apr
11
-
16
, 2017
Cobb Great Hall
The Curious Incident of the Dog in the Night-Time
Winner of five 2015 Tony Awards® including BEST PLAY, the acclaimed National Theatre production of The Curious Incident of the Dog in the Night-Time is in its second year on Broadway. Fifteen-year-old Christopher has an extraordinary brain: he is exceptionally intelligent, but ill-equipped to interpret everyday life. When he falls under suspicion for killing his neighbor's dog, he sets out to identify the true culprit, leading to an earth-shattering discovery and a journey that will change his life forever. Called "one of the most fully immersive shows ever to wallop Broadway" (The New York Times), The Curious Incident of the Dog in the Night-Time is a record-breaking theatrical phenomenon that uses the latest technology, along with stunning performances, to bring the audience into Christopher's world.
In addition to the supporting characters, set design plays a powerful role in bringing Christopher's unique mind to life. This production features thrilling effects including moments of loud pulsing music, bright lighting, and strobe effects.
For most audiences, ages 10 and up.
Performance Run Time: Approximately 2 hours 30 minutes which includes a 20 minute intermission.
This performance contains strong language and strobe lighting effects. For specific times of strobe lighting, please see the house manager

There will be an Insight Preview before the performance on Wednesday, April 12 beginning at 6:45pm in the Christman Lounge.

Immediately following the Thursday, April 13 performance, company members will lead a brief discussion and take questions from the audience inside the Cobb Great Hall.

Grand Foyer Exhibit dates: April 10 – April 28
View the Eye for Broadway Bath Elementary Video
East Lansing engagement is welcomed by The Christman Company.
Additional Ticket Information

For most audiences, ages 10 and up.


Performance Run Time: Approximately 2 hours 30 minutes which includes a 20 minute intermission.

This performance contains strong language and strobe lighting effects. For specific times of strobe lighting, please see the house manager

Group Information

Contact our Group Sales Dept. for Group Rates at 517.884.3130