Jan
15
, 2022
Pasant Theatre
The Stinky Cheese Man and Other Fairly Stupid Tales
Poor Jack. He's got to use his wits to save himself from the terrible Giant, but a host of familiar fairytale characters keep messing up his plans—and then there's that annoying Stinky Cheese Man! The Stinky Cheese Man and Other Fairly Stupid Tales deconstructs the tradition of the fairy tale. Characters slide in and out of tales; Cinderella rebuffs Rumpelstiltskin, and Goldilocks meets the Three Elephants. Nothing is quite the same as you remember it.
---
Sponsored by Jackson National Life Insurance Company; and Sutton Advisors, PLC.
Media Sponsor WKAR.
COVID-19 Disclaimer

COVID-19 related health protocols may be in effect at the time of performance, including, without limitation, required: mask or face coverings, temperature checks, confirmation of prior travel to high-risk areas and/or confirmation of no known symptoms of and exposure to COVID-19. We reserve the right to unilaterally make changes to health protocols according to updated public health guidance, law, or regulations of MSU Administration. Any ticket holder who does not comply with any COVID-19 related health protocol may be required to leave the theater, and his/her ticket will not be refunded.
YOU MAY
ALSO ENJOY: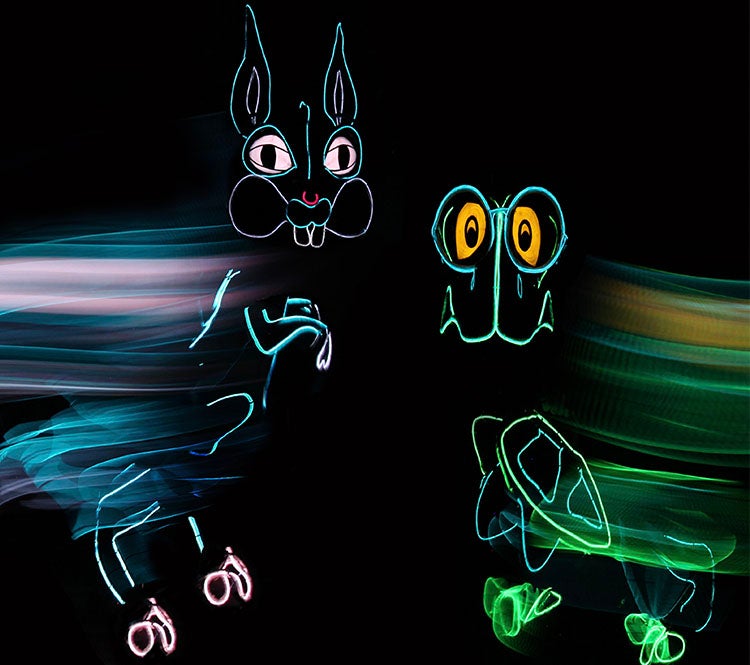 Presented by Lightwire Theater