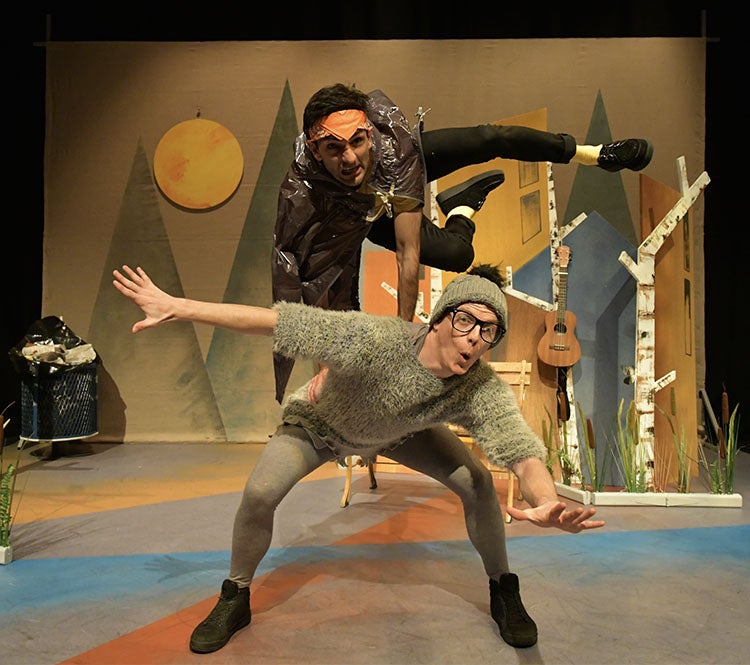 Jan
21
, 2023
Pasant Theatre
Ugly Duckling
Act One Family
Jan
21
, 2023
Pasant Theatre
Ugly Duckling
Act One Family
Featuring tutti frutti productions of Leeds, England
Meet the most unusual duckling the pond has ever seen!
In their nest at the edge of a pond, baby ducklings wait impatiently for Mummy's enormous egg to hatch...but their new brother doesn't look like everyone else. He doesn't even quack like a proper duckling.
Teased and called ugly by his siblings, our hero goes on an adventure in search of a place to fit in. As the seasons change, the woodland trees from dark weathered branches to silver sticks of frost, the lost and lonely fledgling meets a menagerie of mischievous animals...but where does he really belong?
---
Sponsored by Jackson National Life Insurance Company; L.O. Eye Care; Sutton Advisors PLC; and Wharton Center Inner Circle.
Media Sponsor: WKAR
Photo: Brian Slater
Bring the kids early for a fun family activity

Beginning one hour before each performance, kids will be able to make a paper bag duck puppet, a duck or swan headband, a duck that turns into a swan and a mother duck with her babies. Kids will also be able to decorate a bag to take their projects home. Come early, project activity is while supplies last.

Age Recommendation

Recommended for ages 5-10 years.