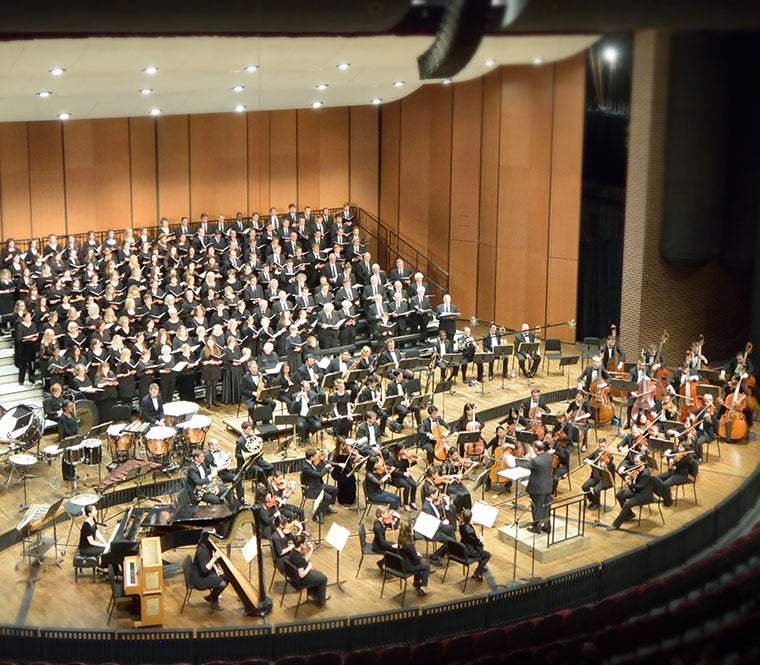 Apr
28
, 2022
Cobb Great Hall
Verdi's Messa da Requiem
MSU College of Music
Apr
28
, 2022
Cobb Great Hall
Verdi's Messa da Requiem
MSU College of Music
Symphony Orchestra shares the stage with Choral Union, State Singers, and University Chorale to perform Messa da Requiem, Giuseppe Verdi's dramatic setting of the Catholic Requiem for four soloists, choir, and orchestra. This "opera in liturgical garb" reflects on sadness and joy, simplicity and majesty, contemplation, and apocalypse, with sublime melodies, dramatic contrasts, and soaring vocal parts. Octavio Más-Arocas, conductor. Generously sponsored by Linn Van Dyne and Mike Knox.
Covid-19 Protocols

As of March 6, 2022, there are no required COVID-19 protocols.

Patrons are welcome to wear masks, but it is not required.
Proof of COVID-19 vaccination or negative test is also no longer required.

Protocols can change at anytime and ticket holders are requested to check again for up to date requirements closer to the event date.

Refunds
If a patron becomes ill, they may contact the Ticket Office for a refund up to three days prior to the scheduled event.