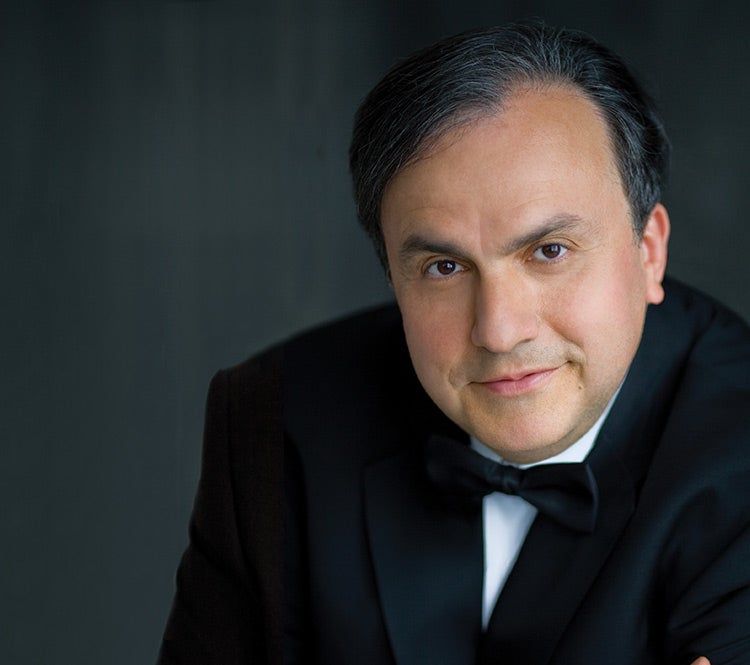 Apr
2
, 2019
Cobb Great Hall
Yefim Bronfman
Apr
2
, 2019
Cobb Great Hall
Yefim Bronfman
"… one of the most gifted and brilliant and versatile [pianists around]." –The Washington Post
Witness piano as you've never heard it before when Yefim Bronfman puts his fingers to those sparkling keys. Russian-born, Israeli-raised, and American-influenced, Bronfman experienced a meteoric rise like no other in the classical music world. Highlights of the night will include Debussy's iconic Suite Bergamasque, featuring the famous third movement, Claire de lune; Robert Schumann's joyous Humoreske; and Schubert's masterful Piano Sonata No. 19. This Grammy®-winning artist's technique, power and lyricism leave audiences in awe. "Yefim Bronfman combined fire and poetry …" –Seattle Post-Intelligencer
Sponsored by MSU Federal Credit Union with additional support from ProAssurance Casualty Company.
Media Sponsor: WKAR.
Program, Run Time, and Engagement Events

Run time is approximately 100 minutes with a 20 minute intermission.

There will be an Insight Preview before the performance in the Stoddard Grand Tier Lounge.

Group Information

Contact the Group Sales department for group rates at (517) 884-3130.