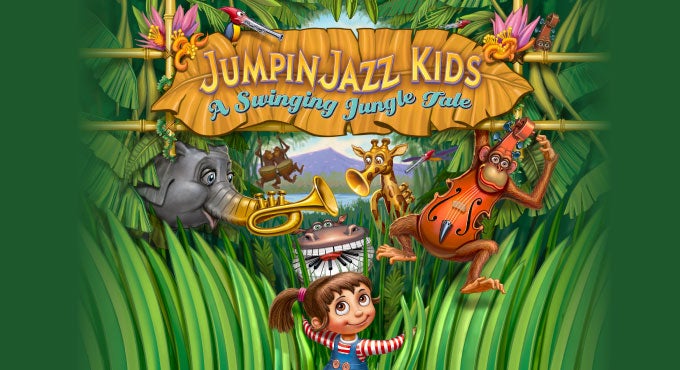 Mar
29
, 2015
Pasant Theatre
JUMPINJAZZ KIDS – A SWINGING JUNGLE TALE
Mar
29
, 2015
Pasant Theatre
JUMPINJAZZ KIDS – A SWINGING JUNGLE TALE
The Grammy Award-nominated, Parents Choice GOLD winner, JumpinJazz Kids – A Swinging Jungle Tale, an interactive mix of classic storytelling and swinging jazz/pop songs, begins when Claire goes out in her Grandpa's mysterious backyard, searching for the missing pages to his "lost story." By using her imagination, she begins to bring her stuffed animal friends to life...and discovers the secret to unlocking all the adventures she could ever dream of! A Swinging Jungle Tale celebrates the incredible, imaginative power of the spoken word and pays tribute to the history and personalities of America's own music – jazz!
iCAN: Please join us for FREE interactive educational activities provided by our Inner Circle volunteers one hour prior to each Act One Family Series performance.
The Act One Family Series is sponsored by Jackson National Life Insurance Company; and PNC Bank; Michigan Council for Arts and Cultural Affairs and the National Endowment for the Arts.
Additional Ticket Information