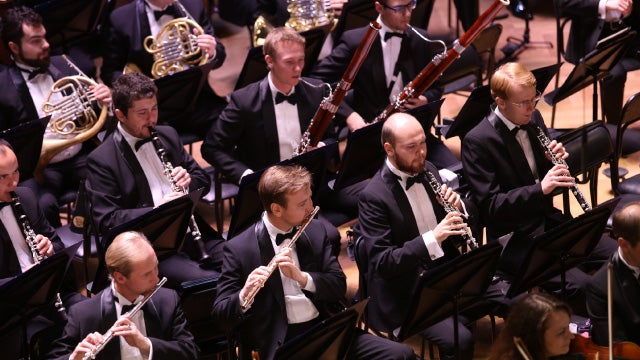 Nov
7
, 2017
Cobb Great Hall
Moscow State Symphony Orchestra
Pavel Kogan, Music Director & Chief Conductor; Narek Hakhnazaryan, Cello
Nov
7
, 2017
Cobb Great Hall
Moscow State Symphony Orchestra
Pavel Kogan, Music Director & Chief Conductor; Narek Hakhnazaryan, Cello
One of the world's top orchestras returns to Wharton Center under the baton of Pavel Kogan, Music Director & Chief Conductor. This time, cello stunner Narek Hakhnazaryan joins the orchestra. This young Armenian cellist took our breath away with his solo performance with the Estonian National Symphony Orchestra in 2013. He has since earned critical acclaim with major orchestras around the globe, with The Strad magazine describing him as "dazzlingly brilliant." Hakhnazaryan will be featured in Robert Schumann's Cello Concerto. The orchestra will round out the night with Wagner's soaring Tristan und Isolde Overture, and Jean Sibelius' beautifully captivating Symphony No. 2.

There will be a Spotlight Dinner available prior to the performance at 5:45pm for $55 per guest.
Sponsored by Comprehensive Psychological Services; Governmental Consultant Services; and Stanley & Selma Hollander Endowment Fund.
Media Sponsor: WKAR
Additional Ticket Information