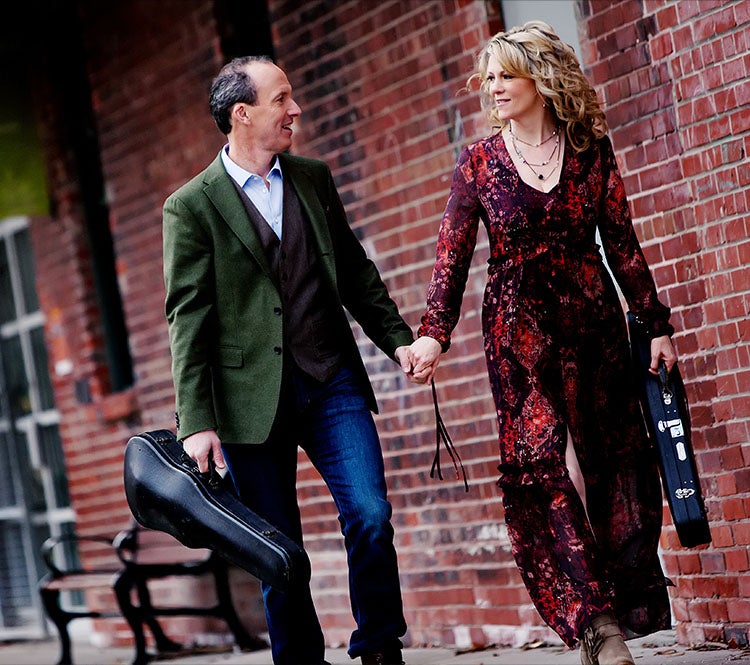 Mar
26
, 2023
Cobb Great Hall
Natalie MacMaster and Donnell Leahy Sensory-Friendly Performance
Mar
26
, 2023
Cobb Great Hall
Natalie MacMaster and Donnell Leahy Sensory-Friendly Performance
Master musicians—and husband-wife duo—Natalie MacMaster and Donnell Leahy command the stage with raw energy and passion that combines their traditional Celtic heritage with a new flair. You'll be treated to the foot-tapping rave-ups, ballads, and step dancing that have brought audiences to their feet on around the world. These exceptional performers always give their audience an unforgettable musical experience by combining their magnificent individual talents. By the end of the evening, you will have been enriched by the music, stories, and warmth of the Cape Breton lifestyle. And there may be some special appearances by their incredibly talented kids as well!
Sensory-Friendly Performances

Wharton Center, in collaboration with a variety of MSU and community partners, provides a supportive and welcoming environment that will make live theatre accessible to those with sensory sensitivities, including autism spectrum disorder (ASD), developmental disabilities, and sensory processing disorder, as well as their families.