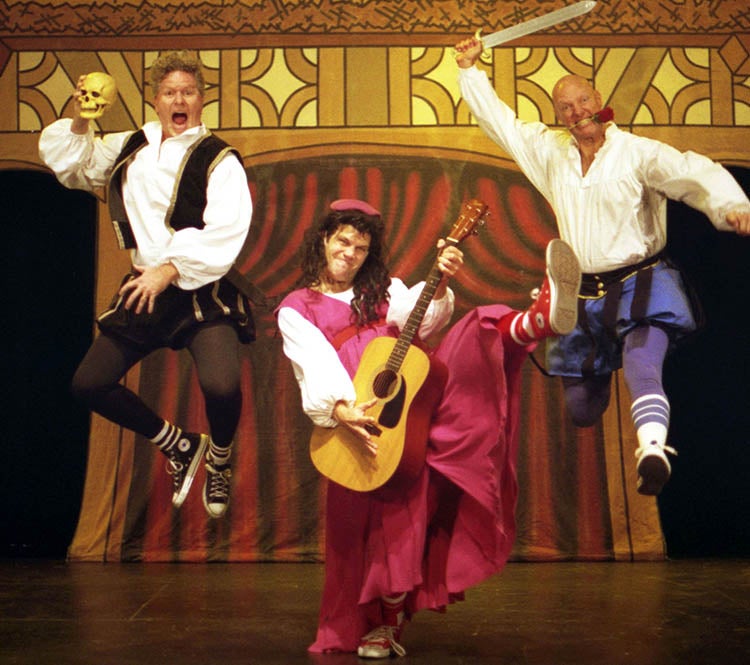 Nov
20
-
21
, 2019
Pasant Theatre
Reduced Shakespeare Company
The Complete Works of William Shakespeare (Abridged) [Revised]
Nov
20
-
21
, 2019
Pasant Theatre
Reduced Shakespeare Company
The Complete Works of William Shakespeare (Abridged) [Revised]
This event is sold out.
"If you like Shakespeare, you'll like this show. If you hate Shakespeare, you'll love this show!" —The Today Show
An irreverent, fast-paced romp through the Bard's plays, The Complete Works of William Shakespeare (Abridged) [Revised] was London's longest-running comedy, clocking a very palpable nine years in London's West End! Join these madcap men in tights as they weave their wicked way through all of Shakespeare's Comedies, Histories and Tragedies in one wild ride that will leave you breathless and helpless with laughter. In the spirit of Shakespeare himself, RSC shows contain some occasional bawdy language and mild innuendo.
RSC has chosen to rate its shows PG-13: Pretty Good If You're Thirteen.
Media Sponsor: Michigan Radio.
Program and Run Time

View the Program (PDF)

Run time is approximately 95 minutes with a 20 minute intermission.

Recommended for ages 13 and up.
YOU MAY
ALSO ENJOY: