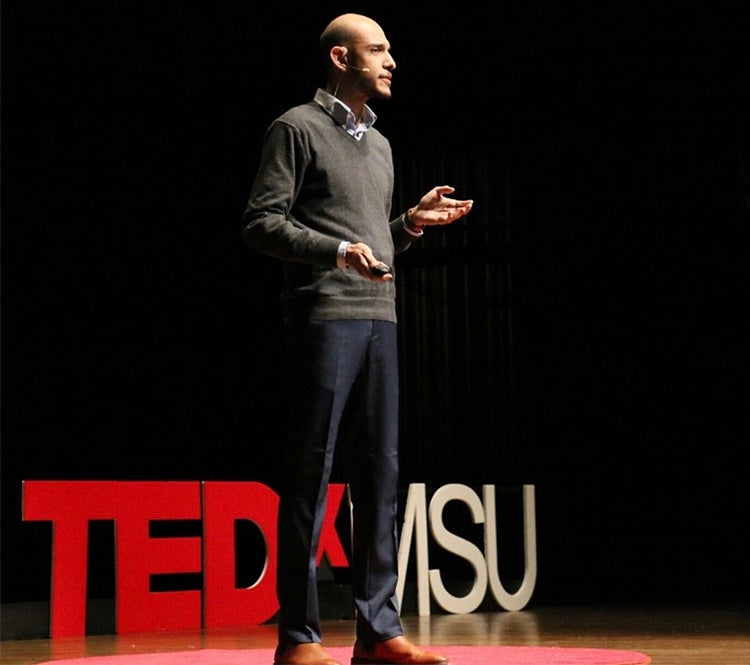 Mar
11
, 2020
Cobb Great Hall
TEDxMSU presents Vision
Mar
11
, 2020
Cobb Great Hall
TEDxMSU presents Vision
Join us for the 6th Annual TEDxMSU Conference, TEDxMSU 2020: Vision. Putting the future in focus. Will you be the change you want to see in the world?
TEDxMSU is an annual event that combines the brightest and most innovative minds in STEM, the Arts, and Education for a lineup of incredible TEDx Talks that will cover a diverse range of engaging topics. Our 2020 conference theme is Vision, and the eight TEDx speakers that will be presenting all have groundbreaking talks so that our audience will experience thought-provoking and inspiring stories straight from the stage.
Our TEDxMSU 2020 Talk Topics Include:
Human-Trafficking Prevention
Data Visualization & Interactivity
Emcee-Style Poetry for At-Risk Youth
Fire Safety Innovation in Civil Engineering
The Evolution & Impact of Pornography
Finding Meaning with Breast Cancer Patients
Paralyzation by Uncertainty & Overcoming It
Street Medicine Practices for the Homeless
Additional Information

Wharton Center staff will be limiting contact with patron's personal items such as mobile devices and tickets at this event.