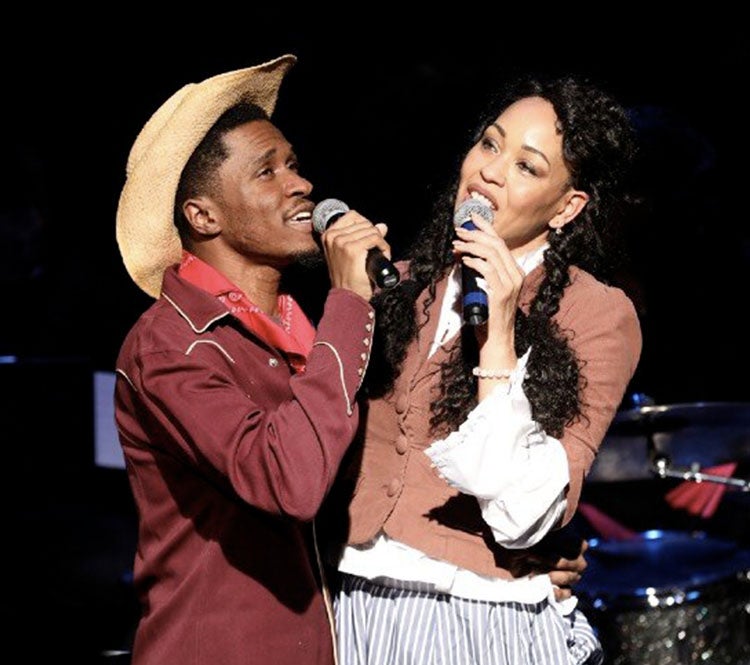 Apr
29
, 2023
Pasant Theatre
Cross That River Sensory-Friendly Performance
Apr
29
, 2023
Pasant Theatre
Cross That River Sensory-Friendly Performance
"This sure ain't a tale you gonna read about in them dime-store Westerns."—Allan Harris
The unsettled West of the 1860s provides a new life and new dreams for Blue, a freedom seeking enslaved person who escapes to Texas to become one of America's first Cowboys. This moving musical and theatrical event spotlights a significant moment in American history, when Black Cowboys lived, helped settle the West and shape the country.
Integrating fiction with historical fact, and each song represents a different page in this complicated chapter of American History. Award-winning musician Allan Harris (hailed as "my favorite singer" by Tony Bennett), along with fellow musicians tell the untold story of the Black West, empowering and inspiring with a story of perseverance, hope, and freedom.
The Illuminate series features two stories that look at the African American experience in different moments of time, examining race and Black history in America.
Sensory-Friendly Performances

Wharton Center, in collaboration with a variety of MSU and community partners, provides a supportive and welcoming environment that will make live theatre accessible to those with sensory sensitivities, including autism spectrum disorder (ASD), developmental disabilities, and sensory processing disorder, as well as their families.